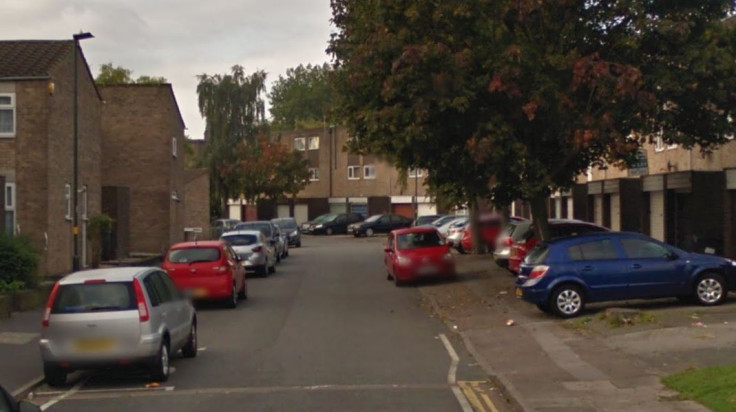 A murder enquiry has been launched after a teenager was shot dead in a residential area in Birmingham last night (March 17). Police were called to St Mark's Crescent in Ladywood at around 6.45pm where an 18-year-old man was found lying in the street with a gunshot wound.
The teenager, named locally as Kenichi Phillips, was pronounced dead at the scene. The road has been cordoned off to allow for forensics search teams to scour the area for evidence, while police say the victim's family is being supported by specially trained officers.
A man has since been arrested by West Midlands Police on suspicion of murder. A Facebook post by Phillips' great uncle, comedian Cee Stylee, urged anyone with information to come forward.
He wrote: "Still coming to terms that his Beautiful Smile will only be a memory (and a happy one) from this day forth, but tears keep falling. My Heart cries & bleeds for my Niece who has lost her Baby Boy, my Sister & the rest of our Family."
One local resident, who has lived in the area for more than 30 years, said a forensic tent erected in the street where the 18-year-old died was covering a car. She told the Birmingham Mail there had been problems in the area for over a year, adding: "We have been living with threats of violence and drugs and nothing is done about it.
"The police all turn up now but only because somebody has died. It's a bit late for that poor boy. And they will soon be gone again and we won't hear from them again."
Birmingham anti-violence campaigner Desmond Jaddoo tweeted: "With another shooting in Ladywood area last night we have a challenge to change mindsets."
Detective Superintendent Mark Payne, of West Midlands Police, described the shooting as "shocking", saying: "This happened in the early evening at a time when people were returning home from work and children may have been playing outside – innocent people going about their daily business could easily have been caught up in this.
"It's shocking, totally unacceptable. We need to get the person responsible, and the weapon they've used, off the streets as soon as possible. If anyone saw what happened, or suspects they know who is responsible, please call us so we can take action.
"We understand several people may have been in the area at the time of the shooting or saw the immediate aftermath. They could have vital information so I would ask them to call us in confidence – or they can call Crimestoppers anonymously."
This is the fourth person to be shot dead in Birmingham since Autumn. In the first two months of this year, West Midlands Police say they have made almost 80 firearms related arrests and recovered 38 firearms.
Witnesses or anyone with information about the shooting are urged to contact West Midlands Police on the 101 number or Crimestoppers anonymously on 0800 555111.