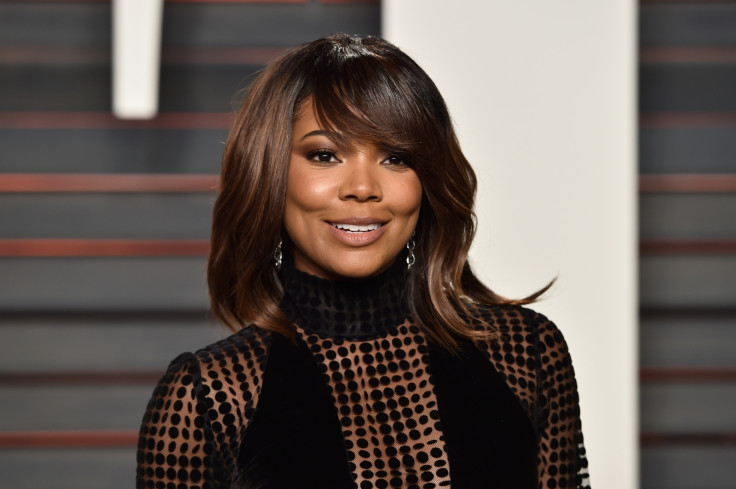 Tensions are said to be high between actress Gabrielle Union and the BET network. The Birth Of A Nation star is allegedly suing the TV station for $1m with claims they have breached her Being Mary Jane contract.
Union, 42, has played TV anchor Mary Jane Paul since 2013 and wrapped up season three in December 2015. BET are now reportedly trying to expand season four to 20 episodes but Union argues they have a verbal agreement for each season to carry 13 episodes only.
According to The Hollywood Reporter, the lawsuit accuses the network of "cram[ming] all of the episodes into a single season in order to fraudulently extend the term of Ms Union's contract".
TMZ reveals that Union's contract states a pay rise from $150,000 to $165,000 per episode in season five. By combining two seasons together, Union believes the network are trying to avoid shelling out more money to the show's lead star.
The Bad Boys actress was reportedly hesitant to sign-on to star in Being Mary Jane initially due to movie commitments. The lawsuit claims she was only persuaded to do so after being assured by BET's then-general counsel Darrell Walker that she would not have to film bulky seasons. However, it was reportedly corporate policy that contracts state a maximum of 26 episodes.
Filming for season three wrapped up in June 2015, shortly after which the showrunner departed. Due to the shake-up behind-the-scenes, filming for season four did not begin until September 2016 and Union was only told about the 20-episode order until one week before principal photography was due to take place.
Watch highlights of Being Mary Jane season three:
The lawsuit claims that Union would not have agreed to appear in Being Mary Jane if the possibility arose for her to film an extended season. In addition to the $1m, Union is said to have requested that her contract be amended to state a maximum of 13 episodes.
Being Mary Jane, created by Mara Brock Akil, focuses on a successful daytime TV anchor who juggles her career with relationships and family.
Union, wife of NBA star Dwyane Wade, is currently starring in Nate Parker's slavery film about Nat Turner in Birth Of A Nation.