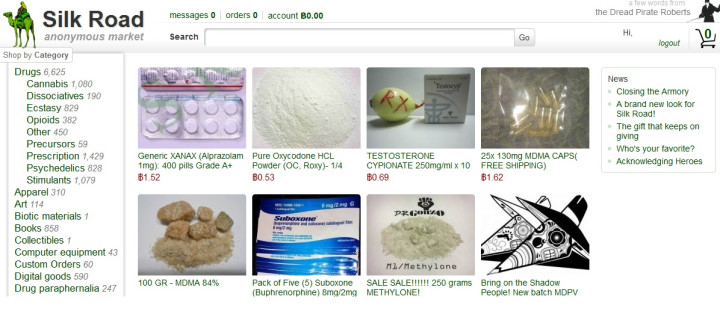 Bitcoin prices came back to $600 levels after the US Marshals Service auctioned off 30,000 bitcoins seized from online black-market Silk Road on 27 June.
The bitcoin rate closed at $600.86 (£359.37, €449.09), up 3.71% on 27 June, according to CoinDesk. It is currently trading a little lower at $597.40 as at 6:50am BST, down 0.58% from the previous close.
The bitcoins valued at about $18m were auctioned off in nine blocks of 3,000 bitcoins and one block of 2,657 bitcoins over a 12-hour period.
The bidding details are not yet available, as the Marshals Service declined to provide information; they will notify the winners on 30 June.
SecondMarket, Pantera Capital, Binary Financial and Bitcoin Shop Inc earlier revealed that they were participating in the auction.
US prosecutors earlier arrested Ross William Ulbricht, the alleged owner and operator of Silk Road which was accused of helping drug trafficking, computer hacking, money laundering and contract killings.
The website, which had a turnover of more than a million dollars a month, had been using bitcoin as its preferred mode of payment.
The prosecutors also seized more than 29,000 bitcoins from the website, and a US judge signed a forfeiture order on the "proceeds of crime".
The bitcoin community was closely watching the auction. If the coins were valued higher in the auction, the overall bitcoin prices are expected to shoot up from the current levels.
"Pumping such a large quantity into the market should weigh on prices. The terms of the auction make it difficult for small bidders ($200k deposit, each of the nine blocks valued around $1.8m), so the downward pressure is probably exacerbated by the limited number of investors interested in and capable of bidding," Now Citi, the New York-based financial services giant, said in a research note.
Bitcoin was launched in 2008 and is traded within a global network of computers. They can be transferred without going through banks or clearing houses, reducing fees involved in the services significantly.
Transactions in bitcoins are done anonymously over peer-to-peer networks, and this feature has been a serious concern for regulators.