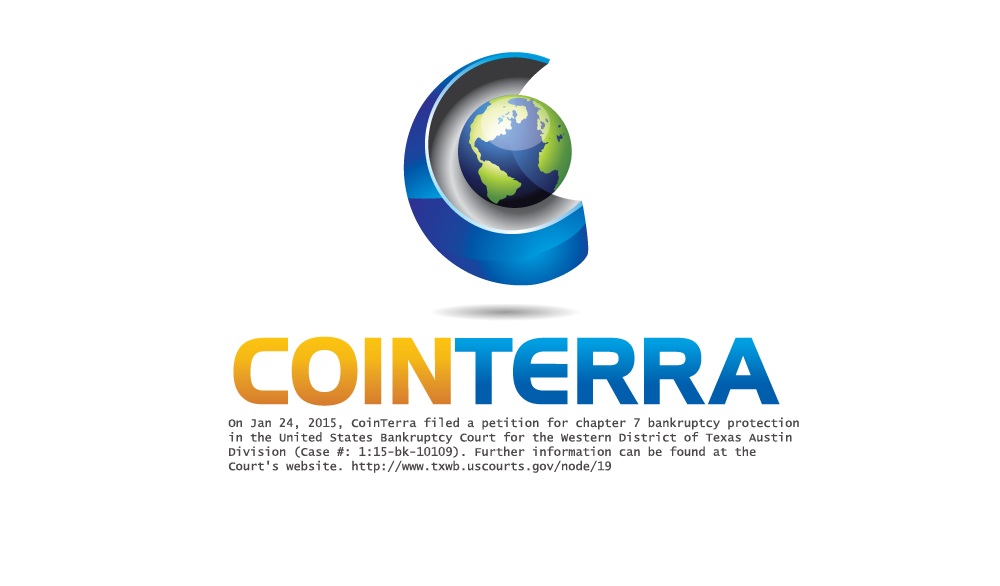 Bitcoin rates fell 2% as troubled bitcoin mining firm CoinTerra filed for chapter 7 bankruptcy in further setback for the digital currency.
Bitcoin was trading at $256.47, down 2.13%, at 6:35 am GMT, according to CoinDesk Bitcoin Price Index.
The bankruptcy was filed on 24 January in the US bankruptcy court for the western district of Texas, Austin division.
The company said in the filing that it would be unable to pay several of its unsecured investors. It also lists hundreds of creditors in the filing including US-based bank Wells Fargo and CenturyLink, a data services provider that entered into an agreement with CoinTerra in July.
A creditor meeting is slated for 27 February.
CoinTerra holds about $10m (£6.6m, €8.9m) to $50m in assets and liabilities within the same range, according to the filing. The assets are expected to be liquidated in order to repay secured creditors.
Launched in August 2013, CoinTerra had promised investors high standards of mining with its application specific integrated circuits (ASIC) and systems. It secured at least $2m in funding from various investors.
However, there were reports that the company did not maintain its promised standards, prompting users to withdraw money from the business.
In addition, the company faced a lawsuit launched by C7 Data Centers, a data center colocation services provider based in Utah, seeking about $1.4m in unpaid service fees and about $4m in damages.
In the Chapter 7 bankruptcy filing, the company hinted its negotiations with the list of creditors did not result in a solution that would see the company continue to operate.
CoinTerra CEO Ravi Iyengar earlier told CoinDesk the company is in default, and it is currently awaiting a decision from its secured note holders.
"At this point in time, things are kind of frozen. Until the next steps are clear, you know, there's not a whole lot progress we can make," he said.
In February 2014, Japan-based bitcoin exchange Mt. Gox filed for bankruptcy protection after losing about 650,000 bitcoins to an alleged cyber attack.