On 6 June, 2013, Apple filed a patent for a virtual currency known as iMoney, combining cryptocurrency and digital wallet technology to create a cloud-based currency of its own making.
In the following months, Apple waged an aggressive campaign against the bitcoin ecosystem through its App Store - banning any bitcoin-related apps like the Blockchain wallet, and demanding any app that facilitated bitcoin payments to remove such features.
Almost exactly one year after the patent was filed, Apple updated its App Store Review Guidelines to allow for transactions of "approved" cryptocurrencies.
"Apps may facilitate transmission of approved virtual currencies provided that they do so in compliance with all state and federal laws for the territories in which the app functions."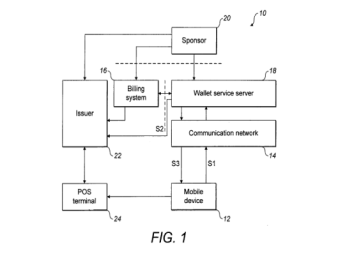 No word has yet been given on what virtual currencies might be accepted, though considering the company's previous stance towards digital currencies, this news could well hint that Apple is set to finally make use of the iMoney patent and launch its own bitcoin-like currency.
Anti-competitive Apple
In February, Blockchain became the last remaining bitcoin app to be banned from the App Store. With over 120,000 downloads, the move provoked widespread criticism from bitcoin advocates and was branded as anti-competitive and immoral.
"These actions by Apple once again demonstrate the anti-competitive and capricious nature of the App Store policies that are clearly focused on preserving Apple's monopoly on payments rather than based on any consideration of the needs and desires of their users," Blockchain said in a blogpost at the time.
"The decision attacks a nascent and innovative technology that is empowering more than 2.5 million users on a vast variety of computing devices, around the world by giving them unfettered and complete control over their money, while disrupting centralised payment systems controlled by corporate behemoths, such as Apple."
An online petition was established to have bitcoin apps reinstated, quickly receiving 6,000 signatures, but still no response came from Apple.
"Apple sent us an email from do-not-reply@apple.com that said that due to an unresolved previous issue our app would be removed from iTunes," Nic Cary, CEO of Blockchain, told IBTimes UK. "Offering no explanation and no opportunity to address any issues, without any apparent change in circumstances, Apple eradicated our app."
U-Turn
Apple's recent policy update may be encouraging for the bitcoin community, but it is by no means an endorsement of the cryptocurrency itself. Cary believes that Apple missed an opportunity with its non-acceptance of bitcoin.
"Perhaps they were misinformed but their 'wait-and-see' approach was a strategic mistake, Android has definitely taken the early lead in fintech and bitcoin software," Cary said. "We'll be resubmitting our app and awaiting approval but we're not going to hold our breath."
Cary believes that as a result of Apple's treatment of bitcoin apps in its App Store, not only will it be playing catchup with rival mobile operating systems, developers will not be quick to embrace the iOS platform.
Whether this will lead Apple towards focussing on its own virtual currency is unclear, though Cary states that there is "nothing innovative" about iMoney and bitcoin remains the far more interesting value proposition.