Bitcoin technology could bring an end to banking as we know it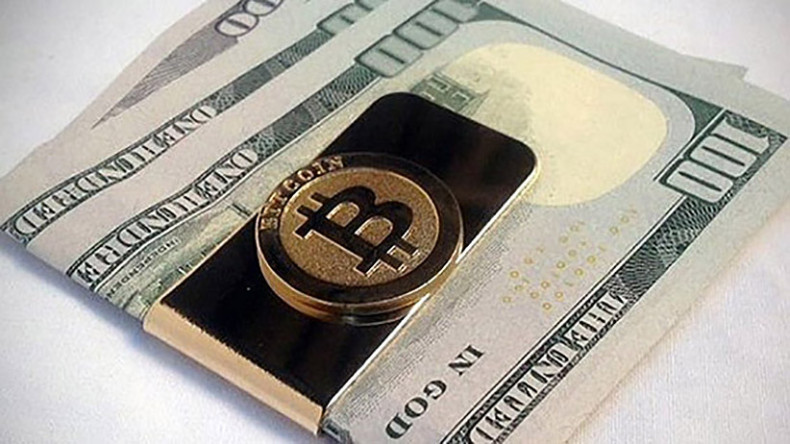 Silicon Valley's Marc Andreessen famously stated that software was eating the world, but who would have predicted it could consume the mighty corporatocracy of banks and financial services providers?
The metrics portend ominously for banks: some 30% of millennials (people under age of 35 who have grown up with technology) do not expect to have a bank account in five years. That is according to research from Goldman Sachs.
Add to that the billions of people who currently do not have access to a bank account but are connected via mobile phones to the internet – apparently we are poised to replace the banking system as we know it.
Nicolas Cary, co-founder of leading crypto services provider Blockchain, which has 3.5 million users of its wallets, told delegates at MoneyConf, Belfast: "I am a millennial. I can tell you that I do not expect to have a bank account soon. I already use bitcoin for everything. All the employees in my company are paid in bitcoin. It takes just minutes to process a payroll for our entire team. It is the future."
The biggest dinosaurs in this scenario could be the lumbering, giant credit card providers; firms which operate purely in the payments space using antiquated, costly and insecure legacy infrastructure. They must act fast. Banks will also have to react quickly and accept that a large chunk of their back office activities will be precluded by distributed ledger technology; the sort bitcoin uses to time stamp and record transactions. But what should be their next move?
John McDonnell, chief executive officer of bitcoin payments processor Bitnet, believes that the payments space has such enormous scale that smart operators can create value via relatively small innovations, citing PayPal as an example of how this can work.
McDonnell said: "Some of the more recent entrants like PayPal or Stripe or Square have come on top of the existing payment rails and created huge value really just by adjusting the dials, coming up with slight tweaks resulting in massive merchant on-boarding.
"In the case of PayPal, this is a wallet that facilitated ecommerce transactions by simply saving you from having to re-enter your card details every time. Those were not, in hindsight, tremendous innovations in the sense of they just tweaked the dials on an existing machine, but they created tremendous shareholder value.
"And I think that's an indication of the opportunity – payments are such a scale business that only slight tweaking to the system create tremendous amounts of value and where there's value there's revenue."
There will be a race to find ways to monetise payment processing beyond the 2% or 3% traditionally slapped on top.
Facebook now allows person-to-person payments at no cost so it can add this to its platform, said Stephen Pair, chief executive officer of BitPay, a company that handles bitcoin payments for 75% of the merchants that currently accept it globally.
"There's other value they can get by having those payments there on their platform, so I think you will see the same thing in the bitcoin ecosystem. Monitised in indirect ways," said Pair.
Blockchain's Cary said his company, which also offers a platform for developers and provides analytics of bitcoin transactions, is now generating significant revenue from advertising.
He said: "At Blockchain we make our revenue today because we have so many eyeballs on our services. We have about a half a million visitors a day at blockchain.info and over a hundred million page views per month to our web property, so we sell our web traffic to other people who are interested in marketing to bitcoiners, which are young, tech, affluent, usually socially aware and so we are doing very, very well with that.
"I think in the future for bitcoin service providers there will be opportunities to monitise around privacy services, which are going to be a really big deal around bitcoin. You'll see more and more about that in the future; basically people want to be able to protect their privacy."
Banks and card providers who are accustomed to processing thousands of transactions a second might think the threat is minimal from a technology that only handles seven transactions per second and updates every 10 minutes.
Stephen Pair said the debate about the scalability of bitcoin has now been going for four years. "People have studied this problem in great depth and I can assure you there is a path forward," he said.
Pair explained that he sees this technology not only scaled up but transforming anything that uses a centralised database.
"I like to think of bitcoin as a database technology. Any database that is centralised or highly centralised will be disrupted or altered or changed by this technology. Things like Facebook and Twitter and industries like that will also be disrupted by the technology," he said.
"So while everybody is really focused on the financial industry, there's lots of others. Just think about every centralised database that you can think of and imagine what multiple participants using that and where its centrally administered – I think will be disrupted by this technology."
McDonnell added that banks have got the deposit holders, they have got the relationships. Now they are facing the classic innovators dilemma.
"It's a question of how much of their existing core business do they want to risk and frankly sacrifice to cannibalisation in exchange for taking hold of this fantastic opportunity, this disruptive technology.
"The banks and financial institutions that embrace it, not just from an operational standpoint but also from a consumer-facing financial services standpoint, will win – and frankly will survive. The ones who don't will not be around in 10 or 20 years."
Cary added: "They are going to have their Kodak moment. They are going to have their Blockbuster moment and it's like right now. I think the conversation they should be having in every boardroom of a financial services company is 'what is our blockchain strategy'. If they are not having that conversation, they are going to miss this."