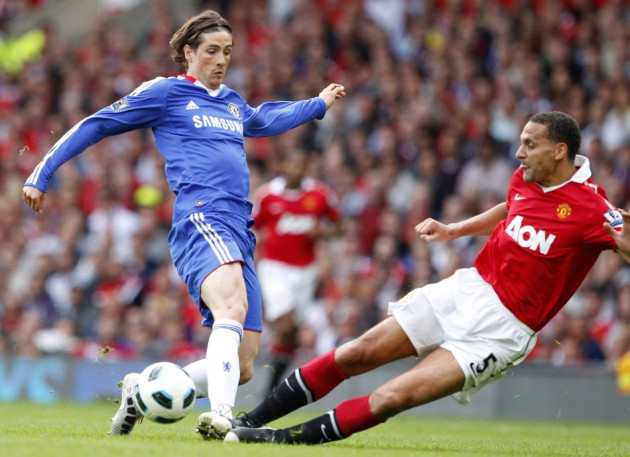 Manchester United defender Rio Ferdinand has claimed the club will "bounce back" from their disastrous Champions League campaign.
United returned to the north-west on Thursday after their 2-1 defeat to FC Basel in Switzerland Wednesday; the result dumped them out at the group stage of Europe's premier competition for the first time since 2005.
Instead, Manchester United will make do with a place in the last-32 of the Europa League. An extended run in Europe's second tier competition would go some way to replacing the estimated £20m in lost income the club will reportedly suffer for their group stage exit.
However, Ferdinand believes United's wealth of experience will help them recover from their Champions League heartache.
"We are definitely good enough to bounce back," the Manchester United defender said. "It is only a couple of weeks ago people were saying we were going to be champions and we were going to do this and that. It doesn't change after one night in Europe.
"We have a lot of players here with valuable experience. That will come into play now. I have no worries or qualms about this weekend coming. We will be up for it.
"You don't want to experience this type of feeling often. It leaves a bitter taste in your mouth. The young players in the squad who haven't been here long know what that is like now."
Ferdinand agreed with United team-mate Patrice Evra about the impact Champions League elimination has had on the squad's morale but refuted suggestions the team may have underestimated their Swiss opponents.
"There was no complacency," he added. "That is way off the mark. The manager wouldn't stand for complacency at this club.
"But it is embarrassing to go out at this stage and any player with pride in his performance and in his job doesn't want to feel that. We don't like this. We will try and rectify it."
United's misery was further compounded on a frustrating night at St-Jacob Park when Nemanja Vidic suffered a knee injury that could rule him out for the rest of the season.
Sir Alex Ferguson is yet to confirm the extent of Vidic's injury but the Serbian international's agent, Silvano Martina, told Calciomercato that the injury is worse than first feared.
"Unfortunately he has suffered a ruptured cruciate ligament," Martina said.
When questioned as to whether the player would be out for several months, he said; "Unfortunately so, yes."