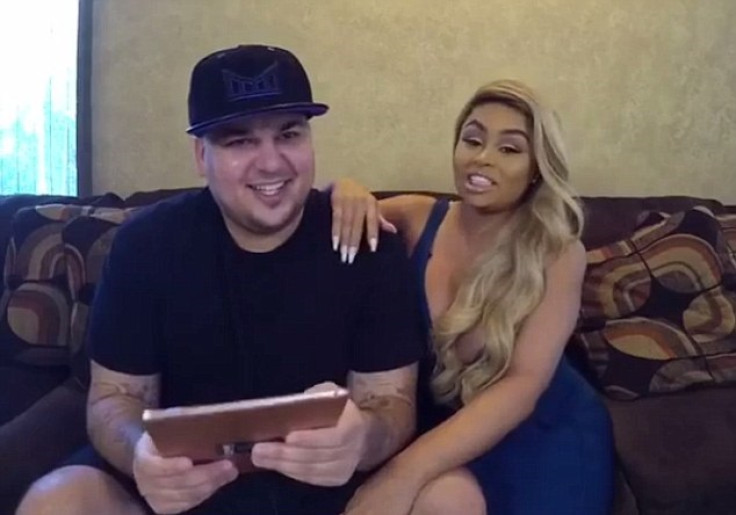 Blac Chyna has said that she would still be a stripper if it wasn't for fiancé Rob Kardashian. The couple announced their engagement in April, after just three months of dating.
A few weeks later they confirmed that Chyna was pregnant with their first child together.
The pair recently took part in a live Facebook chat ahead of their forthcoming E! reality series Rob & Chyna. With 44,000 people watching, the couple answered questions about their relationship, with the former exotic dancer admitting that her life changed since meeting the reality TV star and that she would still be working in a strip club if she had not met Rob.
The 29-year-old sock entrepreneur confessed that he would still be frequenting strip joints if it wasn't for Chyna Mail Online reports. Father-to-be Rob revealed that he is ready for fatherhood and wants a large brood with at least another three babies. "That's what my mom did," he said. "She had five, pushed them all out!"
However, he said that he wouldn't be continuing the family tradition of giving his baby a name beginning with 'K', like his sisters. He also addressed wedding rumours stating that he is ready to tie the knot and would 'go down the courthouse tomorrow' if he had his way. But of course the wedding day is all about the bride.
"But of course, every woman deserves a beautiful wedding, not when they're pregnant," he acknowledged. "We've got to do it the traditional way. 'Wait for the wedding special".
The couple went on to thank their fans for supporting them as they prepare to share their journey to parenthood in a new reality series. "'This is a very special moment in our lives, seriously," said Chyna. "Thanks you guys so much."
While the couple's unexpected engagement was initially met with disbelief, the family have credited Chyna for helping Rob turn his life around and following the pregnancy news have welcomed the former stripper into the family.
The E! TV spin-off series, titled Rob & Chyna, documents the couple's life as they prepare for the arrival of their first child together and their wedding.