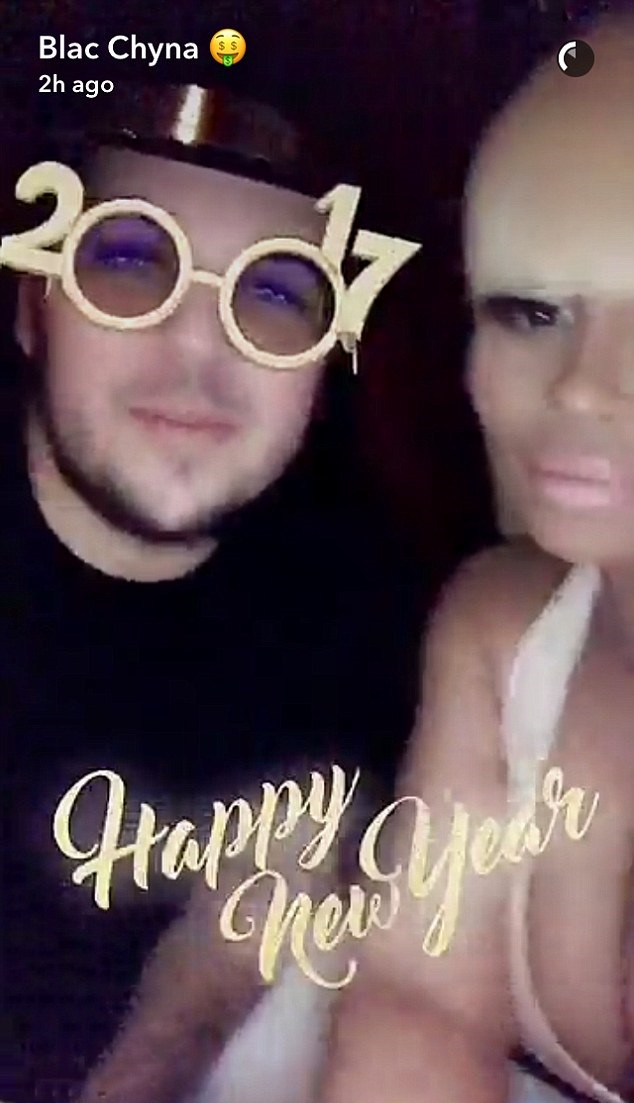 Blac Chyna and Rob Kardashian have apparently put their relationship drama behind them as they embrace the New Year.
The couple, who recently announced their plans to marry, seem to have turned over a new leaf as they saw in the 2017 together.
Blac Chyna, 28, and Rob, 29, shared a video on Snapchat and Instagram in which they can be seen enjoying an intimate dinner for two. The caption reads: "Happy New Year's 2017 from @RobKardashian and I'.
Showing off her post-baby curves in a clingy dress, the former stripper is seen flashing her huge diamond ring suggesting that the couple's wedding plans are back on.
Their tumultuous relationship has been playing out on social media and on their reality TV show Rob and Chyna over the last year. Soon after the birth of their daughter Dream in November, the couple had a public split following an explosive row, prompting his famous family to urge him to end the volatile relationship once and for all.
The pair have seemingly reunited after Rob's recent health scare. The sock designer was admitted to a medical facility in Hidden Hills, California on Wednesday where he was treated for complications related to Type 2 Diabetes.
A source told People magazine: "Rob wasn't feeling well and recognised that his symptoms were diabetes-related. Rob has made some changes to his lifestyle, but all the latest drama with Blac Chyna has made him depressed. And he has been on a terrible diet.
"He hasn't been taking care of himself, and that's why he's now sick again."
According to TMZ reported Rob had gained an "alarmingly large amount of weight after excessively eating" due to arguments with his fiancée Blac Chyna.
But while the pair appeared to be the picture of togetherness, it seems Rob's family are not convinced that the relationship will last. The relationship has been plagued by jealousy and insecurity and their public spats have been a source of embarrassment for the TV family.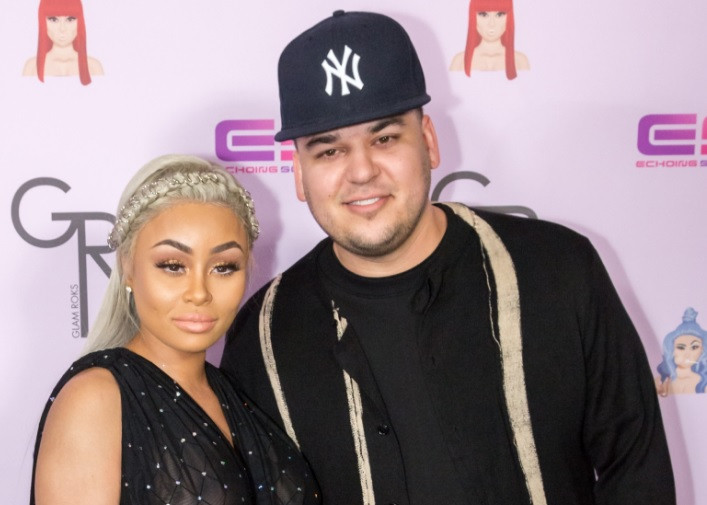 Rob's sisters were seemingly sceptical of Chyna's motivations from the outset, after she and Rob embarked on a whirlwind romance. Just three months later they announced they were expecting a child together. The Kardashian sisters filed documents to block Chyna from using their famous surname after she requested to trademark "Angela Renee Kardashian", for her social media and work in entertainment.
Amid concerns that Chyna is cashing in on the Kardashian name, it was reported that the mother-of-two had not been invited to Kris Jenner's annual Christmas bash as the family "can't stand" the constant arguments between the couple.
An insider said at the time: "Rob's family is over Chyna. She is not invited to Kris's holiday party. Rob's family is trying to distance themselves from Chyna. They can't stand the toxic relationship.
"They very much care about baby Dream though. It's just come to the point when they think Rob is better off without being in a relationship with Chyna."
Chyna and Rob have been planning to tie the knot in 2017 and are hoping to secure a deal with E! to televise their wedding.