Rob Kardashian's family has had enough of his explosive public rows with Blac Chyna and are reportedly urging him to end the volatile relationship.
The couple, who recently became parents to daughter Dream, were embroiled in a public spat last weekend, after Chyna's Instagram account was hacked and text messages were made public, in which it was alleged she had been planning to leave Rob after cashing in on the family name.
Posting a rant in response, Rob said he was "heartbroken," revealing that Chyna had left with his baby daughter just days before Christmas.
Following a two-day split, the couple has since reconciled after the 29-year-old posted an apology. "This weekend I was in an emotionally bad place and did some things that embarrassed myself and my family," he explained.
However, Mail Online reports that the latest incident has prompted sisters Kim, Kourtney and Khloe to warn their brother against continuing the relationship, as they fear that the mother-of-two is only interested in Rob's money.
"They don't support the relationship," a source told People. "Some of his family members want Rob to split up with Chyna so they can say, 'We told you so Rob. You deserve better.' "
Rob's sisters were seemingly skeptical of Chyna's motivations from the outset, after she and Rob embarked on a whirlwind romance. Just three months later they announced they were expecting a child together.
Things reached a head when the Kardashian sisters filed documents to block Chyna from using their famous surname. The model previously requested to trademark "Angela Renee Kardashian", intending to use her real name followed by her fiancé Rob's surname, for her social media and work in entertainment.
TMZ claims to have obtained the court documents submitted by the Kardashian sisters' companies where the sisters' companies have claimed that they will "suffer damage including irreparable injury to their reputation and goodwill" and they accuse Chyna of "deliberately seeking to profit from the goodwill and popularity" of their name.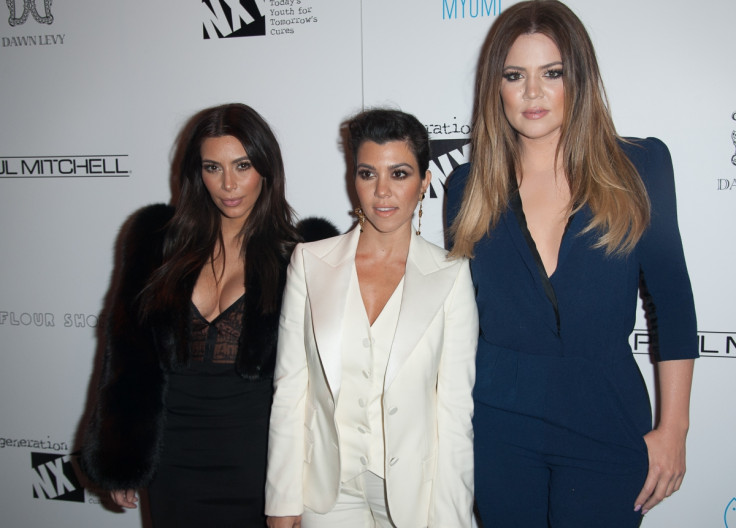 Meanwhile, the couple have been plagued by jealousy and insecurity and their public spats, which have also been documented on the couple's E! reality TV show Rob and Chyna, have been a source of embarrassment for the TV family.
"They are like oil and water," a source told People. "They're both so dramatic. And it's really sad for Dream. It's just not healthy for her parents to be constantly fighting."
Star magazine reports that things have got so bad that the Kardashian matriarch Kris Jenner may be forced to intervene in a bid to convince Chyna to walk away from the family.
Meanwhile, the Arthur George sock entrepreneur has denied reports that the bust-up was a stunt to boost ratings of their Rob & Chyna Baby Special on E! which airs on Sunday night.
He has since vowed to seek help for his "emotional issues" and become a better person for his baby daughter. Posting a photo of the newborn he said: "I am going to get better for you Dream. You are my life and gave me a new start on being a better me. Love you."
Chyna and Rob have been planning to tie the knot in 2017 and are hoping to secure a deal with E! to televise their wedding.