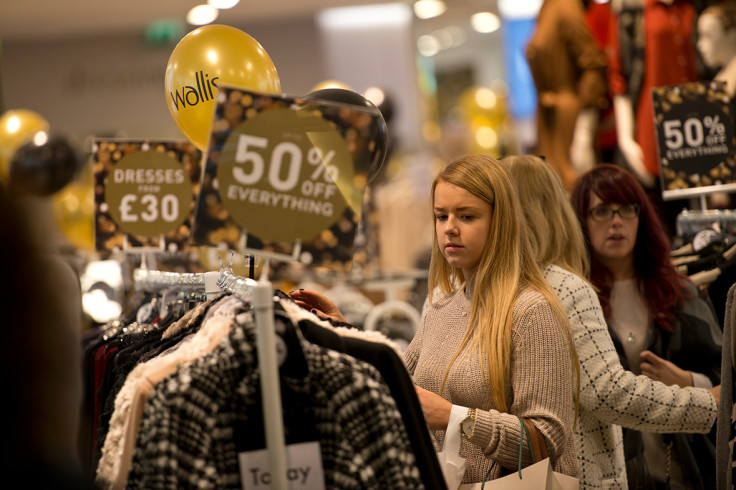 We might be days away from 25 November but the excitement of the shopping bonanza Black Friday is palpable. Hundreds of retailers are promising blockbuster savings on everything from fashion to tech, jewellery and short breaks. While a handful of big name brands have already started slashing price in effort to lure bargain-hunting consumers.
Fashionistas everywhere will be happy to hear that there are major discounts up for grabs online so no need to fear about missing out.
As the post-Thanksgiving US tradition continues to make its mark within UK trading, opening hours have been altered and retailers have bulked up staff but how can consumers make sure they come out on top?
Hannah Maundrell, editor in chief at www.money.co.uk has shared some helpful tips.
Sit down with a cup of tea and open a spreadsheet on your laptop or tablet – 15 minutes prep is a must for maximum savings.
Start deal hunting – find the cheapest place to buy each gift now and add the amount and link to the relevant page on the site your spreadsheet. This is your benchmark.
Pay the smart way – you should pay for items over £100 on credit card so you have Section 75 protection if things go wrong (getting a cashback or reward card will give you a little extra back too) – debit cards or PayPal also give you buyer protection although they're not guaranteed by law. If you've got old gift vouchers you have never spent this can be the perfect time to put them to good use.
Check your rights – chances are you'll be spending a significant amount of cash so make sure you know where you stand – if you change your mind, or if something goes wrong.
Cash in loyalty points as this can net you significant savings – just make sure you check for the best way to maximise their value
Figure out a realistic budget – you don't want to start January worrying about a massive credit- card bill so look at how much you can afford to spend on Christmas, set some aside for food and drink and decide a gift budget. This is your limit – challenge yourself to stay within this. The ideal is having this cash spare now so you don't need to dip into your overdraft or spread the cost over the year (adding interest will mean Christmas costs you a lot more!)