Less than 24 hours before its Black Friday deals were expected to be revealed, the website of popular retailer Argos faced outages and disruptions. According to DownDetector, a website that tracks the availability of websites, the issues started at 08:20am (GMT) on Thursday (17 November).
A notice on the homepage stated: "Sorry, we need a moment. Demand for this part of the site is really high. Stay with us. We'll refresh this page automatically so you can continue shopping as soon as possible."
Customers quickly took to social media to complain about not being able to shop on the website. "Demand is high on #Argos website, just can't get on it @ArgosHelpers what are people buying?" tweeted one user. Another frustrated user said on Facebook: "Don't you want my business, Argos?"
In a statement to IBTimes UK, an Argos spokesperson said: "Black Friday is our busiest shopping day of the year where millions of people will visit the Argos website searching for the best deals.
"Ahead of this we were carrying out essential maintenance work to ensure we are ready for this unprecedented demand. The website is now back up and running."
On 11 November, John Rogers, chief executive of Argos, said: "We have been busy preparing for the Black Friday period for many months now, making sure our website, stores and distribution operations are all geared up in anticipation of high levels of demand for our great range of products."
Argos has over 800 stores across the UK and Ireland as well as almost 30 stores in Sainsbury's supermarkets and another 30 digital collection points in Sainsbury's stores. Its Black Friday deals are set to kick-off tomorrow (18 November) and will run for 13 consecutive days through Cyber Monday.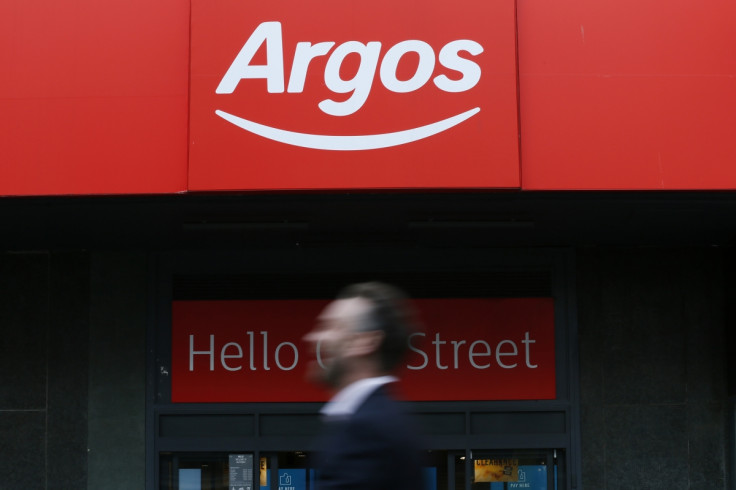 In his previous statement, Rogers added: "We remain focused on making shopping easy and convenient for customers, so they can get a great deal, whether they choose to shop with us in store or online, or a combination of the two."
This article was updated to include a statement from Argos