TV, check. Dishwasher, check. Amazon Kindle, check. These are all things you might traditionally plan to buy for a bargain price during Black Friday sales. You might even wade into a fight to get your hands on some cheap electrical goods. But what about a house?
A housing partnership in the UK chose Black Friday morning to launch a new temporary scheme offering buyers 35% off their properties. But there is a catch – it is only older, empty "Doer-Upper" homes in north east Lincolnshire that are getting the discount, and you must be a local person to qualify.
There are five homes, with three or four bedrooms each, currently available with 35% off the market value, an impressive discount despite the fact the properties need anything from redecoration to vastly more comprehensive work. The cheapest house is listed for just £18,200 and the most expensive is £52,000.
Shoreline home ownership manager Sarah Smaller said: "If you've been waiting to get on the local housing ladder but have struggled with rising property prices and deposits, this could be the opportunity for you. We're inviting people to take our home and make it their own."
If you are looking for a cheap mortgage deal to go with your Black Friday house you might struggle, sadly. The only mortgage special deals on today seem to be in Canada, with RHMC who want you to get a "gift for your wallet". They are offering free appraisals, consultations and pre-approvals among other offers – but this might be a bit dull compared to the usual Black Friday frenzy.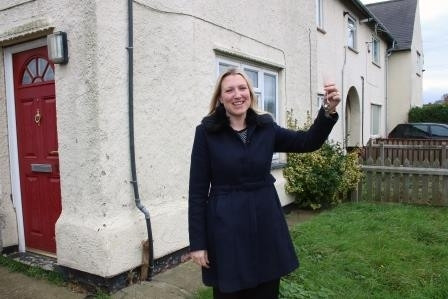 On the lighter end of the Black Friday deals spectrum, it seems that many people are being tempted by huge versions of their favourite food and drink this year. Normally, 4.5kg of Toblerone would be too much chocolate to have in one go – but when it is reduced from £73.99 to £49.50 on Amazon, those with a sweet tooth may find it harder to say no. Similarly, Morrisons is offering some huge bottles of alcohol in store, including 4.5 litres of Famous Grouse or Jim Beam for £70 each.
Some London retailers are giving away weird themed Black Friday food. For those who got there quickly enough in the morning, Selfridges gave away thousands of tubs of black coconut Jude's ice cream, while Farm Girl Cafe at Sweaty Betty in Carnaby Street handed out 50 free charcoal coffees – very Instagrammable.