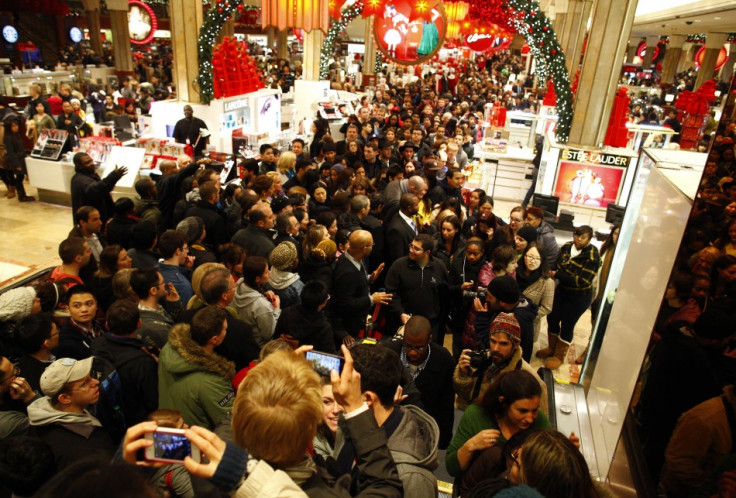 Violence has marred Black Friday in the United States as buyers fought each other for the top deals across the country.
Thieves were also rife robbing people who are carrying large amounts of cash to make their early seasonal purchases.
Black Friday, the day after the Thanksgiving holiday, marks the beginning of the Christmas period in the US and it is when shops slash prices encouraging people to spend their money as early as possible.
But in a tough economic climate, people across the country have become more aggressive than normal. In California, one woman doused fellow shoppers with pepper spray to cut ahead of the queue before paying for her goods and leaving with the police arriving after the incident had occurred.
"About 15 people were exposed to the spray but no one has required hospitalisation," said LA fire-fighters.
In a separate incident in San Leandro, California one man allegedly shot a shopper in a Walmart parking lot in a "robbery gone bad," according to Sergeant Mike Sobek.
In Myrtle Beach, South Carolina, two people had suffered serious injuries after an armed robbery took place around 1am local time.
In Fayetteville, North Carolina, authorities said they were looking for two men after at least one of them fired shots outside a mall entrance around 2 a.m. as shoppers were gathering for holiday sales, the Cumberland County Sheriff's Office said in a statement.
And in Rome, New York, a brawl broke out in the electronics department at a Walmart moments after midnight, CNN affiliate WSTM reported, citing the Oneida County Sheriff's Office. Two people were taken to the hospital for treatment of minor injuries, the station reported.