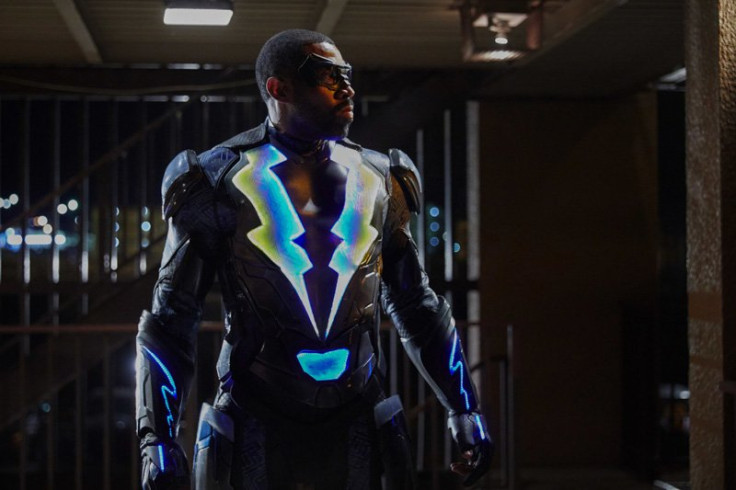 After launching its first DC superhero series, Arrow, back in 2016, The CW network has so far launched several fan-favourite series, like The Flash, Supergirl and Legends Of Tomorrow, featuring an array of superheroes. But something was missing.
To fill the diversity gap, the network is launching its first black superhero series, Black Lighting, with Cress Williams as its lead. The pilot episode is titled, The Resurrection and it is premiering on 16 January at 9 pm EST.
Williams plays Jefferson Pierce, a father who retired from being a vigilante to keep his family together and now works as a principal of a charter school. However, when the gang threatens his daughters, Jennifer (played by China Anne McClain) and Anissa (played by Nafeesa Williams), he returns to his superhero roots.
Here's the official synopsis of Black Lightning series:
Jefferson Pierce (Cress Williams) is a man wrestling with a secret. As the father of Anissa (Nafessa Williams) and Jennifer (China Ann McClain), and principal of a charter high school that also serves as a safe-haven for young people in a neighbourhood overrun by gang violence, he is a hero in his community. Nine years ago, Pierce was a hero of a different sort. Gifted with the superhuman power to harness and control electricity, he used those powers to keep his hometown streets safe as the masked vigilante Black Lightning, but he left the Superhero days behind. Almost a decade later, Pierce's crime-fighting days are long behind him... or so he thought.
Black Lighting is not like other CW superhero show
Williams, who stars as the electricity-powered title character, revealed how the show is different from other CW shows like, Arrow and The Flash. "The conflict here is not necessarily saving the world or battling aliens, It really is looking at real-life problems in an actual city, in an actual neighborhood and trying to conquer those problems — i.e., drugs and corruption, gun violence, police violence, and just oppression that happens below the poverty line," the Hart Of Dixie actor told Entertainment Weekly.
A possible crossover with Arrowverse?
Although the show is not set in Arrow-Flash universe, there is always a multiverse to bring all the shows together. When asked if a crossover will eventually happen, Williams teased to Comic Book, "I think it would be interesting down the line. Eventually, we're going to have probably three superheroes on our show with me and the daughters. Once we become some kind of team, it would be great to go as a team onto another show."
He added, "It's going to be fun developing that, because with every good thing, there's going to be a lot of wrinkles to deal with. I think those who are fans of the comic book are going to be very excited because we're rooted in the comic book, so all the things that attract people to the comic book are in the show, and then some."
Superhero suit
Although, Black Lightning gets a new, modern costume, but the classic spandex from the Comic-books will make an appearance on the show.
The 47-year-old actor explained to Rotten Tomatoes, "That suit, we started with back during the pilot, and it most resembles the comic book. It feels a bit nostalgic and it's really old school. It's more spandex and things like that. I'm a bit older, so it feels like I'm the superhero that I grew up with."
Teasing a possible spandex suit scenes, he teased, "We'll do some flashbacks, Not a ton, but we shot more in that suit than has been out there, so they might use that."