A transsexual hip-hop artist who is under investigation after a British woman died when she was given an illegal buttock-enhancement injections has been arrested again after preparing another "pumping party".
Padge Victoria Windslowe, also known as Black Madam, was arrested in Philadelphia as she prepared to host another party in which she planned to inject clients with what is thought to be silicone.
Windslowe, 42, is a "person of interest" in the death of 20-year-old Claudia Aderotimi, who died last year after she was injected in her buttocks at a hotel near Philadelphia airport. Windslowe has not been charged in that case.
Aderotimi, 20, from Hackney, east London, flew to Windslowe for the injections which cost her $2,000 (£1,200). She believed enhanced buttocks would help her music career.
Police raided the party at Windslowe's house after another woman nearly died of complications caused by an implant allegedly administered by the suspect.
The 23-year-old victim, who has not been identified, suffered from pneumonia and a blockage in the lung.
Police took away an unidentified clear liquid, needles, Super Glue, surgical gloves and cotton balls from Windslowe's home.
Lt John Walker, of Philadelphia police, said: "It's similar to the Aderotimi case. What allegedly happened is Padge Victoria injected her, hit a blood vessel. The substance entered her bloodstream, goes through and lands in her lungs."
Windslowe is thought to have injected at least 14 people. After the procedure, Windslowe is said to seal the wound using glue, according to Walker.
Windslowe has been charged with aggravated assault, simple assault, recklessly endangering another person and related offences. She is being held on $10m bail.
Windslowe will appear in court on 13 March.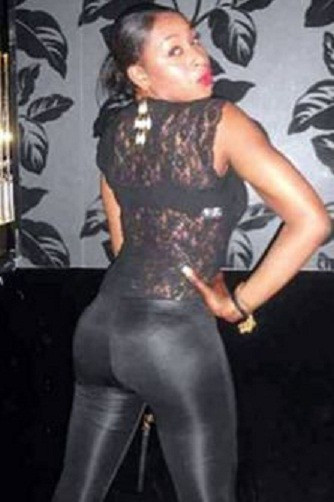 Transgender 'Doctor' Oneal Ron Morris Injected Cement into Woman's Bottom