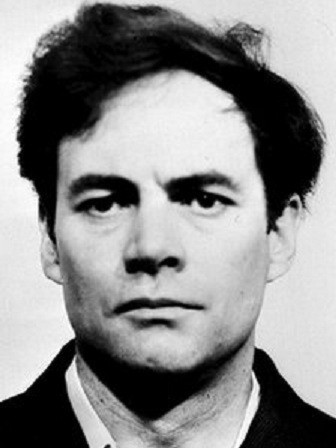 Donald Nielson, the serial killer known as the Black Panther, died on Sunday aged 75, the ministry of justice have confirmed.
He died after been taken from Norwich Prison to hospital after complaining of breathing difficulties.
Neilson was found guilty of murdering four people from 1971 and 1975. His final victim was Lesley Whittle, a 17-year-old heiress who he kidnapped from her home in Shropshire.
Nielson kidnapped Whittle in 1974 after finding out she inherited a fortune from her father George Whittle, who ran Whittle coach company in Kidderminster.
Neilson left a ransom note at the home of Whittle in Highley, demanding £50,000 in exchange for her. It is believed Neilson killer her after a series of misfortunes resulted in the ransom money not being delivered.
Whittle's body was found in a disused drainage shaft in Kidsgrove, Staffordshire. It is though she had died as a result of being throttled.
He was also found guilty of the murders of sub-postmasters Donald Skepper, Derek Astin and Sidney Grayland during armed robberies.
Neilson was pronounced dead at 18:45 GMT on Sunday after suffering breathing difficulties, a Prison Service spokesman said.
"As with all deaths in custody, the independent Prisons and Probation Ombudsman will conduct an investigation," he said.
Neilson lost an appeal three years ago to have his life sentence reduced to 30 years. As well as the murder charges, which he received four life sentences for, he was also responsible for the burglaries of some 400 sub post offices.
Speaking in 2008, High Court judge Mr Justice Teare ruled that Nielson should never be released from prison, stating: "This is a case where the gravity of the applicant's offences justifies a whole life order.
"The murder of the young girl in March 1975 followed upon an abduction of her for gain. The location and manner of her death indicates that she must have been subjected by the applicant to a dreadful and horrific ordeal."
The nickname "Black Panther" was coined after the wife of Derek Astin, who he killed in during a robbery in 1974 in Accrington, described Neilson as being "so quick, he was like a panther."
It was also revealed in 2008 that Neilson was suffering from Motor Neurone Disease.