BlackBerry has just announced the global rollout of OS 10.3.2 to its entire range of BlackBerry 10 devices. With the update, you should be able to experience new enhancements such as anti-theft protection in BlackBerry Protect that allows disabling the device in case it is lost, thereby ensuring that no one can wipe or reactivate the device.
Apart from this, you will get a bunch of camera improvements including low-light performance in auto-mode and BlackBerry Calendar. BlackBerry Blend 1.2 is another key highlight that comes with a new look and features such as spell check, instant replies from Blend notification as well as visual enhancements to file downloading.
Incorporating software version 10.3.2.2474 and OS version 10.3.2.2639, this version brings a slew of fixes for the issues noticed in the previous OS versions 10.3.1.2576 and 10.3.2.2339. The release note for the update available as a PDF format contains a total of 17 pages of fixes including resolution for accessibility, application management, BlackBerry Assistant, BBM, core OS, browser, performance, multimedia services and more.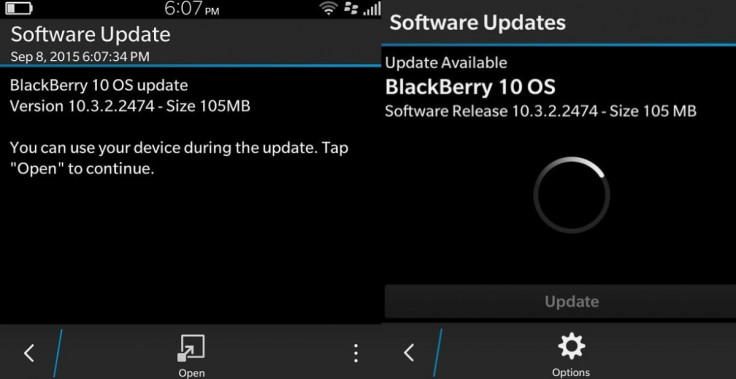 The list of BlackBerry 10 devices eligible to receive the latest release includes BlackBerry Passport, Classic, Leap, Z30, Z10, Z3, Q5, Q10 and Porsche Design.
You can manually update your phone from Settings then Software Updates>> Check for Updates>> Update to start the process>> restart your phone when prompted to do so. Alternatively, you can use the download links for debrick, core OS and radios captured by folks at CrackBerry forum.
Blackberry Passport (QC8974)
Blackberry Z10 (STL 100-1)
Blackberry Z10, Z30, Q5, Q10, Classic (QC8960)
Blackberry Z3 (QC8960_8x30 Hybrid)
Blackberry Z10 Verizon (QC8960)
Radios for Z3, Z3 Hybrid, Z10, Z30, Q5 and Q10
Z10 (STL 100-2/3/4) and Porsche P9982