This week, BlackBerry announced the all-new BlackBerry 10 operating system, the Q10 smartphone with 3in screen and physical keyboard, and this, the Z10, featuring a 4.2in screen.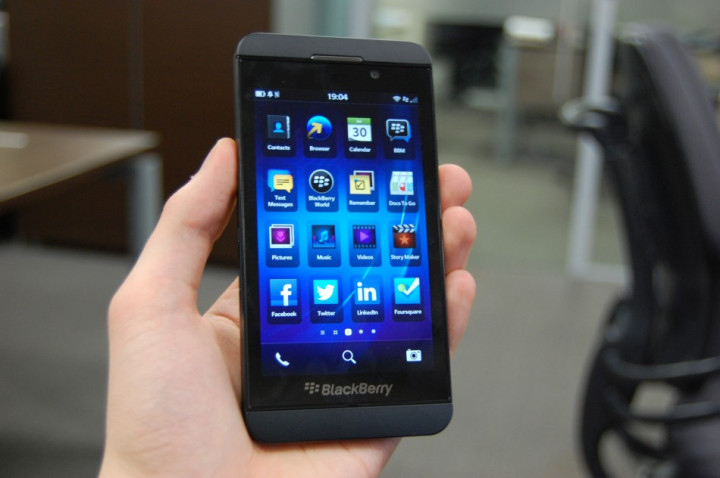 The BlackBerry Z10 goes on sale in the UK on 31 January, but we've been lucky enough to get our hands on the smartphone a day before it hits the shelves, and after spending an afternoon with it, these are our first impressions.
First though, some housekeeping; BlackBerry maker Research in Motion is no more, and is now simply called BlackBerry, which makes the branding of the Canadian company much easier to understand.
So to the Z10 - it's a smartphone with a 1280 x 768 resolution, 4.2in touchscreen housed inside a slim and lightweight plastic body.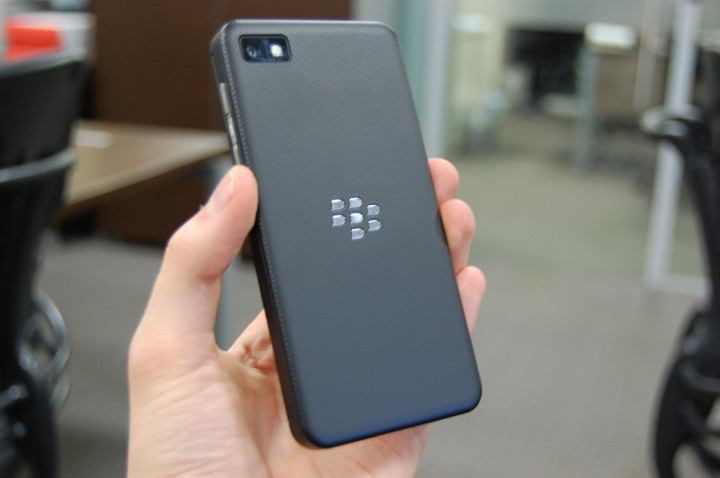 Matte black plastic strips sit above and below the glass-covered display - similar to how the iPhone 5 has glass strips above and below its rear cover - and the sides are covered in the same unbroken piece of plastic; you could probably call it a 'unibody' design.
The removable rear cover is made from rubberised plastic covered in dimples, and housing the famous chrome BlackBerry logo in the centre. Unlike some smartphones that feel like they could slip out of your hand at any moment, the Z10 feels secure and safe, thanks to that grippy rear cover and slim profile it feels like the phone is resting in your hand, rather than balancing precariously on top.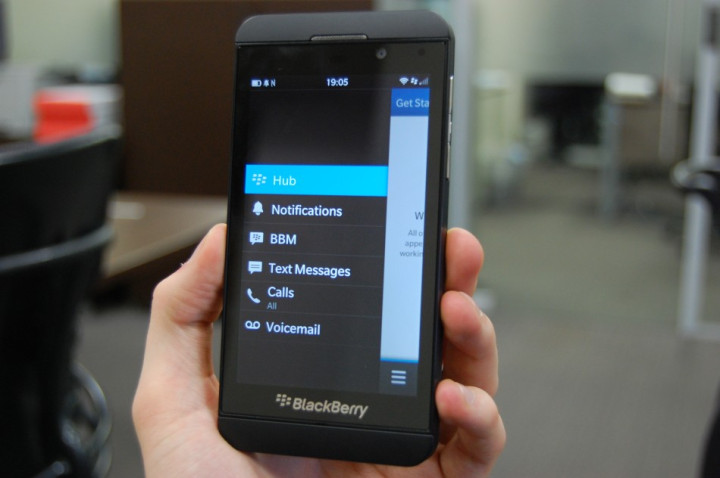 Under that cover you will find the removable battery - great for heavy users who may want to purchase a spare - a micro SIM slot, and space for a microSD card of up to 32GB, which helps to make up for the mediocre 16GB of internal storage on offer.
As for buttons and ports, there is a chrome volume rocker on the right, power button and headphone jack at the top, and ports for micro USB and micro HDMI on the left edge, the latter we were very pleased to see, making it easy to play content on the phone through an HD projector or television.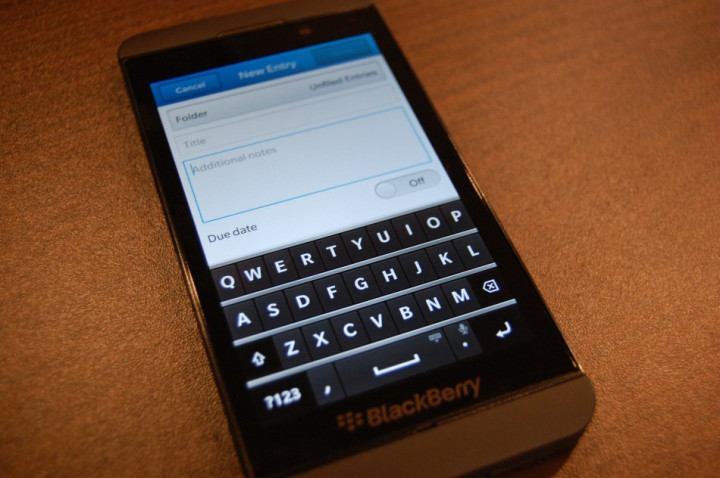 In the centre of that volume rocker there is a third button, which can be used to play and pause music, but also a long press opens the BlackBerry voice commands app, which, like Siri on the iPhone, lets you make calls, search the web, write emails and more by speaking into the phone.
Around the back, BlackBerry has fitted an 8-megapixel camera with autofocus, LED flash and full 1080p HD video recording, and this is joined by a 2-megapixel camera on the front, also capable of filming HD, although at the lower 720p resolution.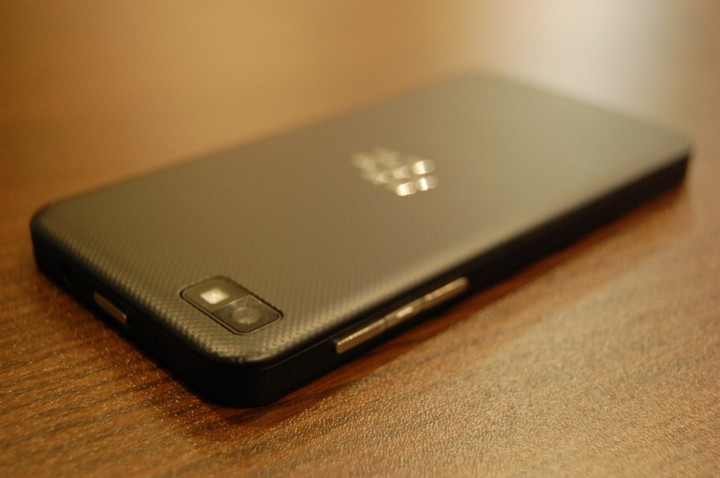 The Z10's camera app has a neat trick that lets you pick the perfect shot by automatically taking several photos just before and after you press the shutter button, so if you miss something by a second, you can rewind and save the photo - more on this in our full review later this week.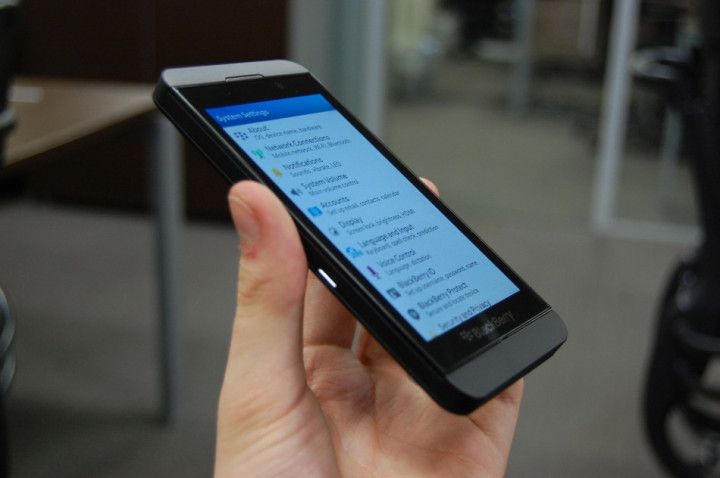 BlackBerry needs BB10 and the Z10 to be a success if it is to beat Windows Phone to third place in the smartphone market, behind iOS and Android, which command a 92 percent share between them.
It's a tall order, given that Windows Phone 8 devices have been on the market since late 2012, but so far we are impressed with BlackBerry 10 and the Z10. Be sure to come back later in the week when we will have a full in-depth review of the device published at IBTimes UK.