It was always assumed that when Ridley Scott's Prometheus sequel Alien: Covenant finally started production, it would see star of the first movie Noomi Rapace reprise her role as archaeologist Dr Elizabeth Shaw, seeing as (spoilers) she was the only human character to survive at the end of that film.
At the end of the 2012 movie, her character even stated: "My name is Elisabeth Shaw, last survivor of the Prometheus. And I am still searching," so we all thought it was a given that she would star in any subsequent follow-up. However, when asked by a Daily Mail journalist whether Rapace would be reprising her role as Elizabeth Shaw recently, Scott definitively stated that she wouldn't be featuring in the upcoming project, before adding: "We're still casting the main roles."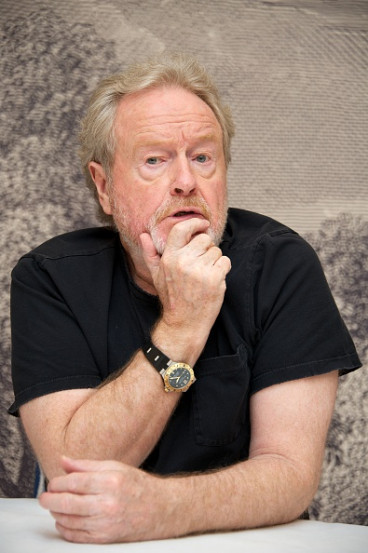 There's no official word as to why Rapace isn't starring in the follow-up, or indeed whether it was hers or Scott's decision for her not to return. But either way the director seems confident that he has what it takes to make Alien: Covenant a success.
"You prove how reliable you are," he admitted, looking back on his extensive and well-loved filmography, which includes titles such as The Martian, Blade Runner and Gladiator. "Which I am, I always have been – it's part of my thing... You want big films and stories to keep people going to the cinema. It's up to us to keep the bar raised. That's the trick. I've always done that."
He continued: "It is brain surgery! It is bloody brain surgery! You're putting together a whole group of people, you're trying to budget as accurately as you can and, at the end of it, you've got to sell a lot of tickets. That's more complex than banking – but a few of us manage to pull it off."
Alien: Paradise Lost will see star of the first instalment Michael Fassbender return to his role as by-the-book but morally questionable android David. He will be being joined on screen by Inherent Vice's Katherine Waterston. It has also been rumoured that Mission: Impossible – Rogue Nation's Rebecca Ferguson would appear. Not only that, but its promised to feature a whole host of Alien-esque beasties throughout the film, too.
Academy award-winning screenwriter John Logan (Spectre) and Transcendence's Jack Paglan have been brought on board to pen the script, with Scott acting as producer alongside Alien franchise veterans Walter Hill and David Giler. At the moment, the film is slated for release in the US on 6 October 2017.
For more entertainment news follow A-List on Twitter @Alistinsider