Robin Wright is said to be in talks to join Harrison Ford and Ryan Gosling in the upcoming sequel to cult classic, Blade Runner. According to Variety, studio Alcon have been after Wright for some time but her busy schedule filming House Of Cards had previously made them believe that getting on board would be unlikely.
While there's no word as to who Wright will play if she does join the sequel, Ford will reprise his role of detective Rick Deckard from the original. There's been no confirmation as to who Gosling will play yet either when it comes to this fairly secretive project.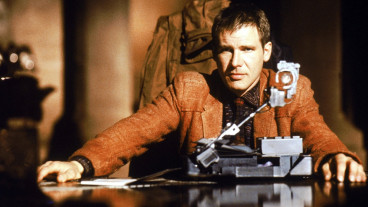 The original film, based on the 1968 science fiction novel Do Androids Dream of Electric Sheep? by Philip K Dick starred Ford as an ex-police officer tasked with tracking down escaped genetically-engineered 'replicants' who had returned to Earth illegally in order to extend their four-year life spans.
The long-awaited (and sometimes feared) follow-up to Ridley Scott's 1982 tech-noir classic is gearing up to shoot this July with Sicario's Denis Villeneuve directing and Scott acting as a producer. The latest script comes from Hampton Rancher (who co-wrote the original) and Alien: Covenant's Michael Green, which aims to continue the story of Deckard several decades after the end of the first film. Cinematographer Roger Deakins, who worked with Villeneuve previously on Sicario is also aboard while the still-untitled sequel is scheduled to hit UK screens on 12 January 2018, just one year before the futuristic original is set.
Wright can currently be seen in the fourth season of popular political drama House Of Cards, alongside Kevin Spacey on Netflix. Before Blade Runner reaches cinemas, she will also appear on the big screen opposite Gal Gadot in the DC Comics film Wonder Woman.
For more entertainment news follow A-List on Twitter @Alistinsider