Blair and Clinton transcripts: Sleepy, naked and trim – moments of friendship in high diplomacy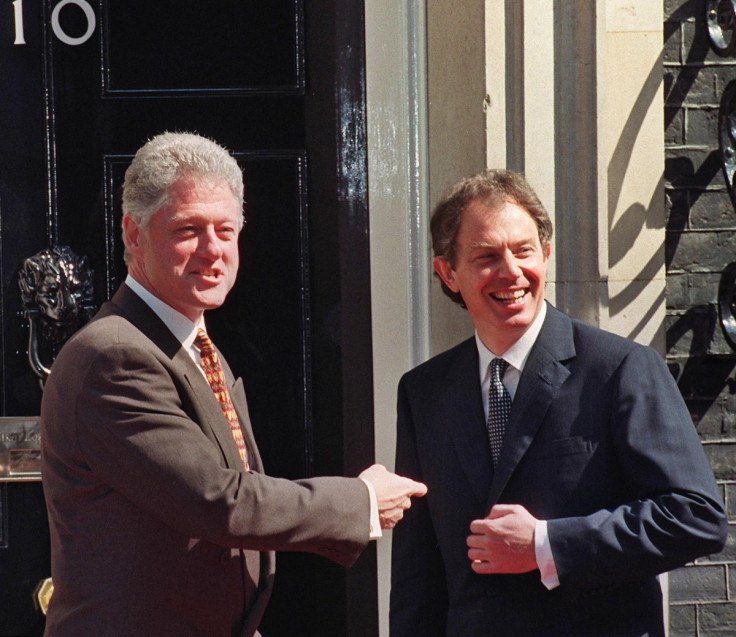 Never before seen transcripts of the private conversations of Tony Blair and Bill Clinton show the depth of the pair's relationship as leaders of their respective countries... and some of it is quite surprising.
Aside from dealing with the most challenging aspects of diplomacy during their respective tenures, the documents released to the BBC also show a close friendship. From discussing babysitting to Tony Blair's trim, naked, young body, the two leaders also counsel each other on parenthood and the passing of time.
'We'll put you down on the babysitting list now, mate'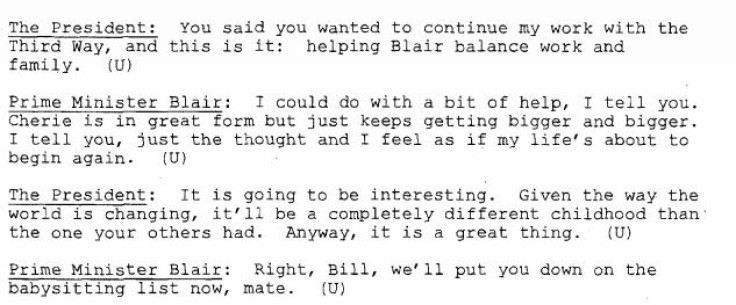 'How are you doing? Are you sleepy?'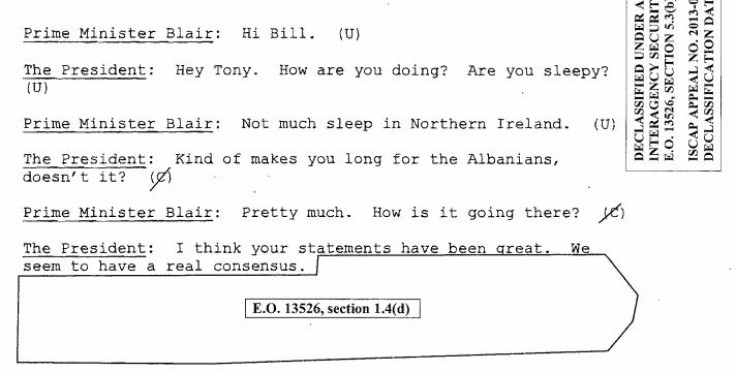 On Blair's trim, naked, young body: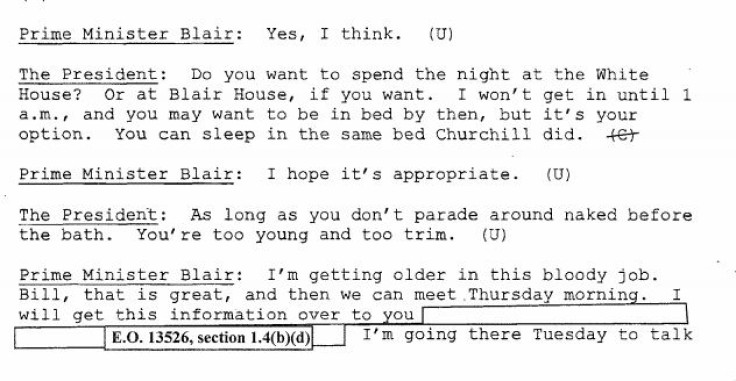 'Find me a seat in a golf cart'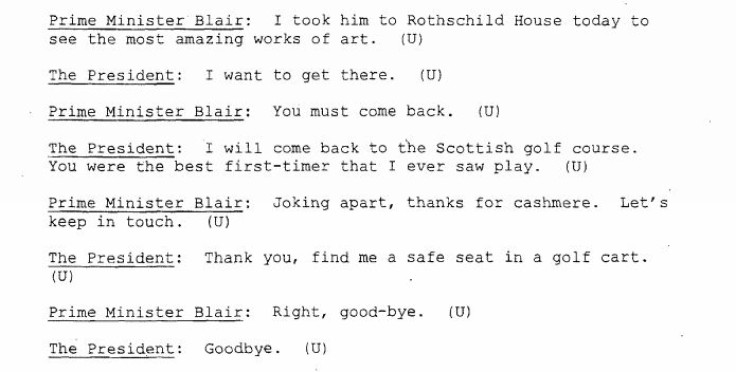 © Copyright IBTimes 2023. All rights reserved.