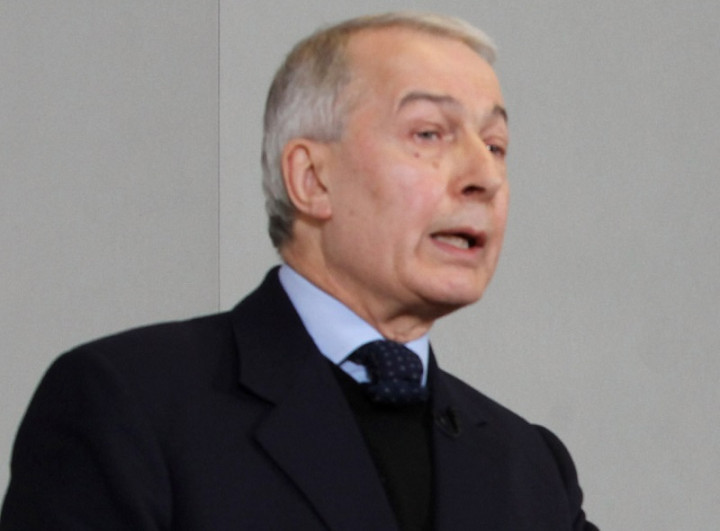 A former New Labour welfare minister has backed Ed Miliband's plan to introduce a "Youth Allowance" if elected.
Frank Field, who served in Tony Blair's first cabinet as Minister for Welfare Reform, told IBTimes UK that he was pleased with the current Labour Party leader's proposal to end out-of-work benefits for 18-to-21 year olds with no qualifications.
The policy, which is expected to cover 100,000 people, means that youngsters will be given a "Youth Allowance" of £57 ($97, €71) per week if they agree to take vocational training equivalent to AS level.
The plan also means that prospective claimants with a family income of more than £42,000 a year will not be entitled to the new benefit.
When IBTimes UK asked Field if he thought the policy was a move to the right of the political spectrum, he dismissed the suggestion.
Field, who has called for a "restoration" of the contributory principle into the UK's welfare system, said: "It's a turn to housing a widely supported welfare reform. We should judge it on that – not on whether it's left or right."
He added: "[The contributory principle of welfare] was poleaxed by Margret Thatcher and Gordon Brown."
Universal Credit
IBTimes UK also asked the Birkenhead MP about Labour's plan to "rescue" Universal Credit, which is designed to replace six different benefits.
The programme, which has been overseen by the Secretary of State for Work and Pensions Iain Duncan Smith, has come under fire from the Public Accounts Committee for "shocking failures" that "wasted £140m" of taxpayer's money.
Rachel Reeves, Labour's shadow Secretary of State for Work and Pensions, has promised to "pause" the scheme for three months and, among other things, "cut red-tape" for the self-employed.
But Field told IBTimes UK that the proposal will not be able to "rescue" the programme.
"I was one of the first MPs in the House of Commons to say that [Universal Credit] is both morally wrong, because we should get people to build an economy and be paid a living wage and not subsidise employers.
"And I thought, technically, [the scheme] would be doomed and slowly that's becoming the accepted view."
He added: "The idea that we know how to run these [large IT projects] is nonsense on stilts."