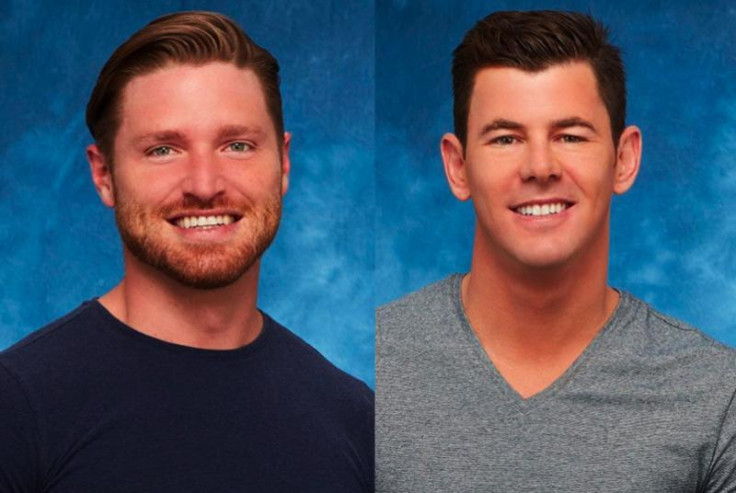 The Bachelorette just got all David Attenborough on us, as Blake and Lucas had a 'fight' akin to a tussle between two wimpish wallabies which was a first for the reality show.
It appears that relations between the pair are more complex than meets the eye, as Blake and Lucas knew each other before they arrived on The Bachelorette. Despite their prior affiliation, it's safe to say that these two emotionally-charged chaps simply don't get along.
Both of them are after Rachel Lindsay, which isn't helped by the fact that Lucas likes to scream 'whaboom' and Blake is a bit full on about promoting his personal training career and obsession with sex.
But all feelings towards Rachel were set aside for the pair's egotistical clash, as they yapped at each other relentlessly before Rachel sent them packing. The girl doesn't have time for such nonsense.
Continuing the scrap, Blake yelled that it was all Lucas' fault that he got eliminated, throwing his toys out of the pram. Diddums.
US reality show The Bachelorette is growing from strength to strength after its debut on ABC in 2003, and is a spin-off of The Bachelor which aired on the same network. The series revolves around a single bachelorette who is usually a reject from the previous Bachelor season, and a pool of romantic interests vying for her affections, which could potentially result in marriage.
Watch the Blake and Lucas showdown:
The viewing public took to Twitter to translate the comical scrap into internet memes. See below.