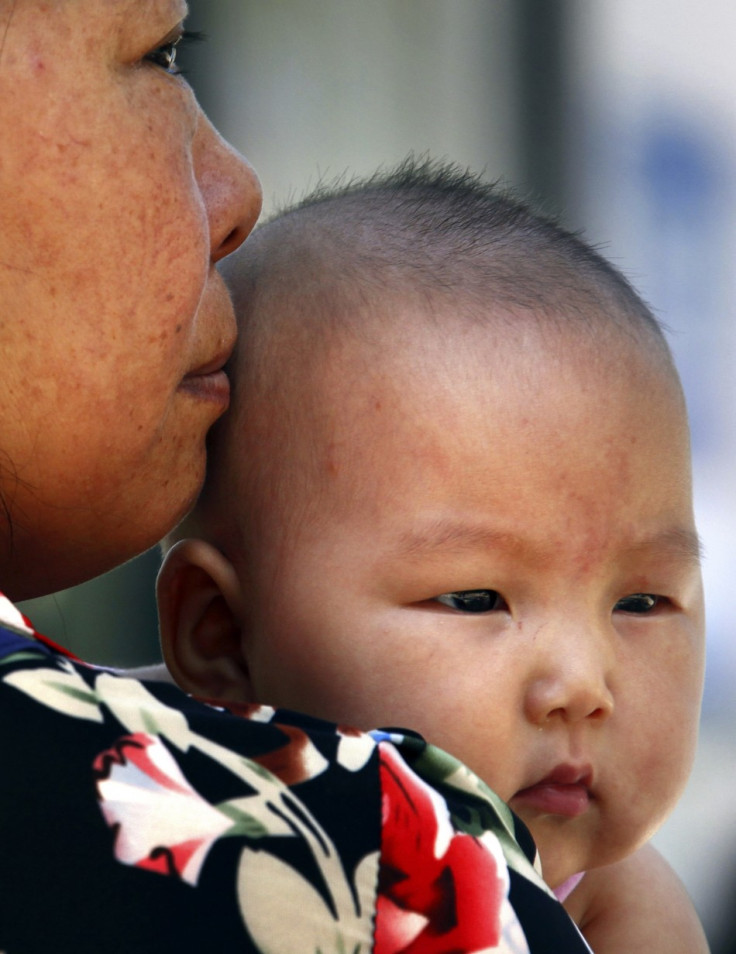 A blind Chinese woman has been detained for selling four of her children. The children were sold because she and her husband could not afford to care for their two remaining children.
However, because of her disability, she was released without charge.
The woman, who has been named as Du Xiurong, from Shibei village in China's Sichuan province, admitted to selling three girls and one boy between 2005 and 2012. She said her husband did not have a steady job.
Du has kept only her eldest son (born 1991) and daughter (born 2000). She insists that she had no choice but to sell her children, so that her son and daughter could be raised properly. She added that she "loves" babies.
"I am not selling them out, but giving them away. In return I only charge a bit for pregnancy fees. As a normal person, he can't earn any money. On the contrary, I, a blinded person, had to support the whole family," she said, explaining her sad situation.
Du was blinded when she was five years old and married when she was 14. Her parents saw her as a liability. Soon after her first two children were born, she was forced to take her difficult decision. She says she earned roughly £1,070 for her four children.
Du also mentioned the country's population policy, saying: "If I was discovered, they would force me to abort. I can't let them do that."
One Child Policy
The Chinese government has a strict one-child policy, which essentially allows a married couple to have only child, whether son or daughter. The rules vary slightly for couples in rural areas or parents without siblings of their own.
The policy was initiated in 1979 and, according to a CNN report, the diktat has prevented an additional 400 million people from being born. In 2008, the government confirmed the policy would remain in place for at least another decade. However, the rule has drawn flak, particularly over concerns of skewed demographics.