One of the UK's longest-running videogames studios, Blitz Games has announced it will cease trading with the loss of 175 jobs.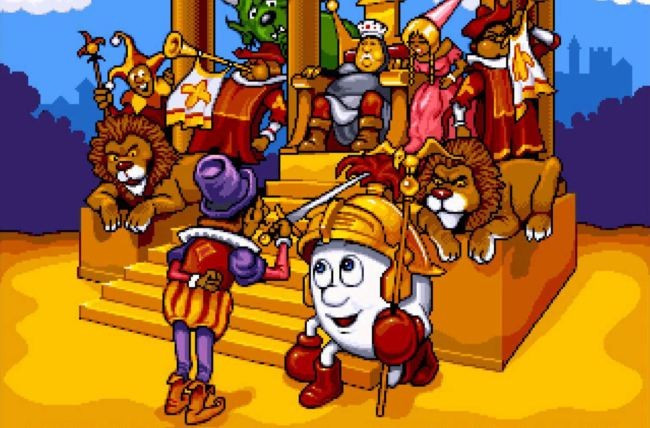 Based in Lemington Spa and founded by the Oliver twins Andrew and Philip Oliver in 1990, Blitz Games Studios was best known for the Dizzy series of games it published in collaboration with Codemasters, where the brothers worked prior to setting up their own studio.
According to a statement by the company, every effort was made to keep the company aflost including seeking outside investment but it has been "unable to secure enough funds to sustain the business in its current form."
While 175 people will lose their jobs at Blitz Games Studios from today, the company has announced that two of its current projects are "self-sustaining financially" so Blitz senior management will be forming a new company to service these clients, which will safeguard 50 of the 175 jobs.
In addition, Oxford-based developer Rebellion is also in close talks with Blitz management to potentially hire some of the remaining staff. There have also been a number of informal job offers been made on Twitter following the news being announced this morning, including offers from developers Jaw, Rocksteady and Lionhead Studios.
Demise
Blitz Games Studios co-founder and CEO Philip Oliver issued the following comment:
"We have managed to weather numerous storms over the last two decades that have sadly seen the demise of many of our friends and colleagues across the industry, but the run of problems we've had to face over the last year is unlike any we've seen before. Frustrations with clients, the global economic crisis, and more than our fair share of simple bad luck have all conspired against us and we are no longer able to continue trading."
The writing has been on the wall for some time however, with Oliver telling IBTimes UK back in March of last year that the video game industry was in "turmoil" due to pressure coming on consoles from the like of the iPhone, iPad and PlayStation Vita.
"The industry is in absolute turmoil. We've always said that the amount of power in these devices [PS Vita, iPad etc] and a number of devices that have been brought to market is fantastic, and of course as you've gone away from boxed products and traditional distribution so costs of distributing games drops right down.
"What has this led to? It's led to things like being able to buy cracking games on the iPad (read our review here) and the iPhone and stuff like that, which puts the traditional games market - Nintendo, Sony and Microsoft - under real pressure."
Licenced
Blitz Games Studios has recently had to focus on licensed games and ports, including the likes of Puss In Boots and SpongeBob's Surf And Skate Roadtrip. It also worked with Disney on Epic Mickey 2.
Oliver concluded his statement saying: "We wish the very best of luck to all the staff who are sadly leaving us today and thank them again for their drive, creativity and enthusiasm. They, like us, are passionate about games, and we call on the rest of the industry to capture their passion and continue the careers of some of the most talented young creatives in the country."