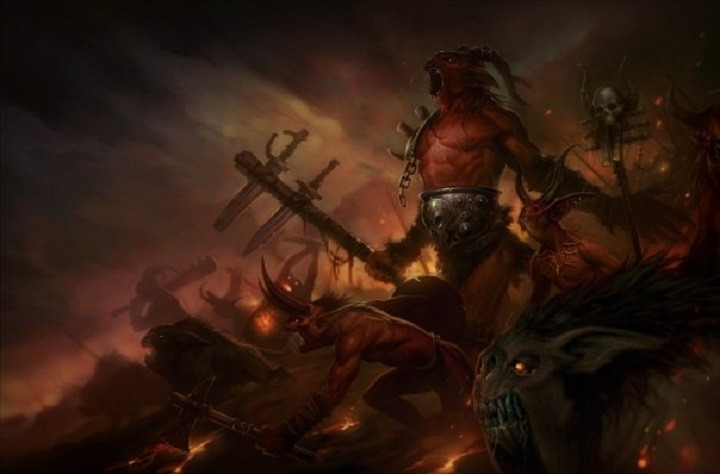 While Blizzard has been steadily churning out new content for its popular franchises such as Overwatch, Heroes Of The Storm and World Of Warcraft of late, the developer is not looking to leave its classic hack and slash series Diablo behind. The company is currently hiring new staff for an unannounced Diablo project, including a game director who can "lead the Diablo series into the future."
According to the game director job posting, Blizzard is looking for someone with "outstanding communications skills, proven experience in creative direction, strong ability in system design, and a stellar track record of shipping AAA games." The position will be located at Blizzard's headquarters in Irvine, California.
In 2015, the developer was hiring a new art director to work on an "unannounced project" set in the Diablo universe as well.
However, it isn't clear if the new project will be Diablo 4, a Diablo 3 expansion or an entirely new spinoff in the series.
Blizzard confirmed in an email to Polygon that Josh Mosqueira, the game director of Diablo 3, has stepped down and is no longer with the company.
"With Diablo III in a good place at this point, Josh felt that now was a good time to pursue other opportunities with minimal impact to the team," Blizzard said. "We'll be filling the director role either from within Blizzard or externally."
Earlier this month, Jay Wilson, the former game director for Diablo 3, also left Blizzard to pursue his "original passion, writing." Leonard Boyarsky, Diablo 3's lead designer and the original Fallout's art director, also left Blizzard this year to join Fallout: New Vegas developer Obsidian Entertainment.
Since Diablo 3's launch in May 2012, Blizzard has sold more than 30 million copies of the game as of August 2015. The game's expansion Diablo 3: Reaper Of Souls was released in March 2014. The developer also released console versions of the game, the Ultimate Evil Edition, in August 2014 as well.
In March, Blizzard rolled out a new 1.14a patch for Diablo 2 to improve the game's compatibility with newer operating system - the first software update the action RPG has received since 2011. Last month, the company released the preliminary patch notes for Diablo 3's 2.4.2 patch, which will include new difficulty levels, tweaks to classes and adjustments to the Adventure Mode and user interface.
If Blizzard is looking to announce something new related to the Diablo series, it will likely happen at BlizzCon in November.