Bloody Sunday arrest: Ex British soldier, 66, detained in County Antrim over 1972 shooting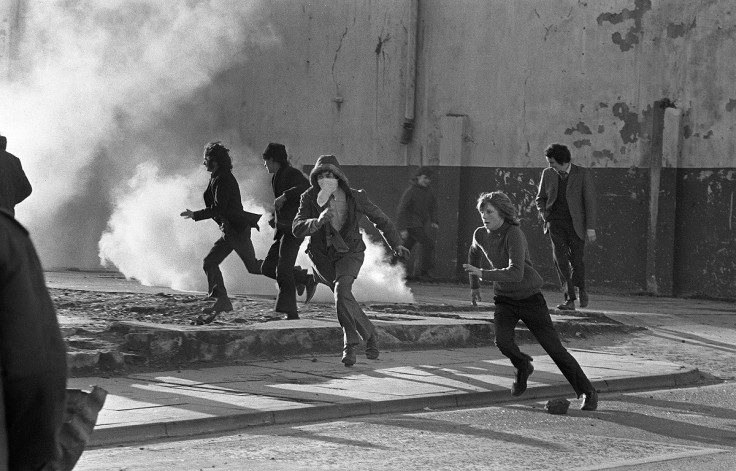 Police in Northern Ireland have arrested a 66-year-old former British soldier over the Bloody Sunday shootings in Londonderry in 1972. The man, who would have been 23 when soldiers opened fire on a civil rights march, was arrested in County Antrim.
Thirteen people were killed on 30 January 1972 during the march that attracted a crowd of around 10,000. Another victim died months later. Shortly after, the Irish Republican Army (IRA) declared that their immediate policy was "to kill as many British soldiers as possible".
Detective chief inspector Ian Harrison, who is leading the investigation, said the arrest "marked a new phase in the overall investigation which would continue for some time".
The long-awaited 5-000 page Saville Inquiry report published in 2010 found none of the victims posed a threat to soldiers leading to an apology in the House of Commons from prime minister David Cameron.
© Copyright IBTimes 2023. All rights reserved.