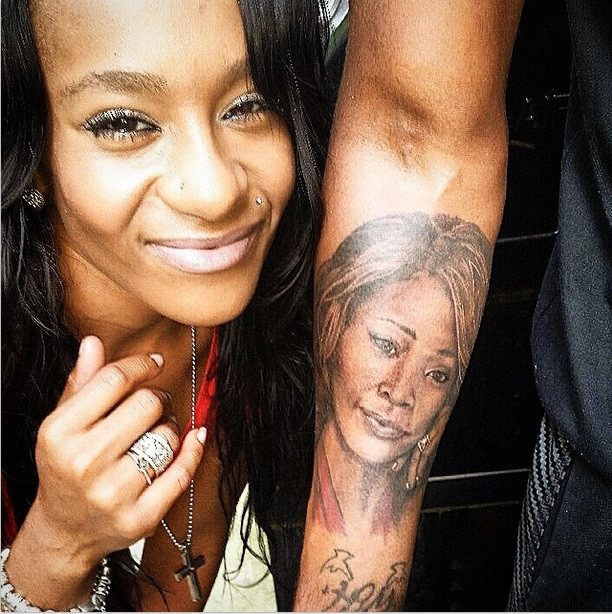 Whitney Houston's daughter Bobbi Kristina Brown is "fighting for her life" as she remains in a medically induced coma.
"Bobbi Kristina is fighting for her life and is surrounded by immediate family. As her father already stated, we are asking you to honour our request for privacy during this difficult time," the Houston family said in a press statement.
The 21-year-old daughter of Bobby Brown and the late Houston was found unconscious face down in a bathtub filled with water at her home in Roswell, Georgia.
She was reportedly not breathing when the medical team arrived at the scene and revived her. Brown is currently on a ventilator, however, the status of her brain functions is still not known until sedatives are reduced, CNN reported.
A source close to the family told CNN that Brown opened and closed her eyes a few times on Monday, but doctors asked her family not to hope much from the signs as the situation still remains bleak.
TMZ reported that the reality star's brain function is "significantly diminished", and that she is showing minimal reaction.
Bobbi Kristina's family may take her off life support
Meanwhile, a report on entertainment website Hollywood Life has shocked fans, claiming that Houston's daughter may be taken off the ventilator on 3 February "if her condition does not improve".
"Tomorrow [Feb. 3] is decision day and it looks as though they will be taking Krissy off of life support," a trusted source told the website.
"If her condition does not improve by tomorrow, they will likely take her off life support."
"Bobbi is surrounded by her loved ones at the hospital, including, aunts, uncles, friends, Tyler [Perry], who they call Uncle Tyler," the source added.
"Although all of the family is involved, it will be her dad Bobby's final decision."
Bobbi Kristina's mysterious collapse in the bathtub closely resembles with her mother's death approximately three years ago.
Meanwhile, her father, who rushed to his daughter's side immediately after getting the news of the incident has again requested everyone to honour their privacy.
"Please allow for my family to deal with this matter and give my daughter the love and support she needs at this time," Brown said.