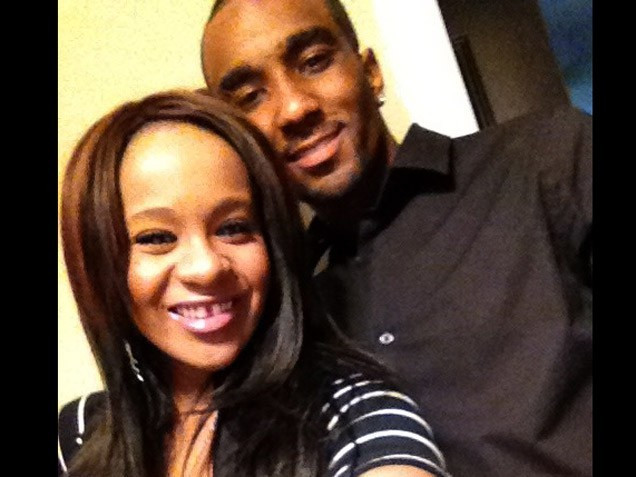 The family of Bobbi Kristina Brown, the daughter of the late singer Whitney Houston, are "praying for a swift recovery."
The 21-year-old was found unresponsive in a bathtub on Saturday morning by her husband Nick Gordon at their home in Roswell, Georgia.
Ms Brown was revived after being rushed to the local North Fulton Hospital. She is said to be in a stable condition in an ICU.
Little has been revealed about her condition with mixed reports emerging, however her family are said to be certain she will pull through.
Her first cousin Jerod Brown told Sky News: "She's pretty good right now, she's around family. What I do want to say is thanks for all the prayers and support that the fans have been showing Bobbi Kristina. We're just praying for a speedy recovery, that's it."
It was reported that Bobbi Kristina had been put in a medically-induced coma, however her cousin declined to comment on the reports, saying only: "She's doing fine right now. That's all I can give you right now. I'm pretty sure she'll be getting out of there very soon," he added
The incident occurred just days ahead of the third death anniversary of Whitney Houston's death, who was found face-down in the bath in a Beverley Hills hotel, on February 11, 2013. A coroner concluded that heart disease and cocaine use were contributing factors in Houston's death.
When asked how Bobbi Kristina was coping ahead of the upcoming anniversary of her mother's death, Jerod said: "She's in good spirits. Of course she goes through the grieving because it's still fresh, but other than that she's doing fine."
He told NBC News: "She's been through a lot, you know what I'm saying. This is a hard time, it's her mother's anniversary of her death. It's been a hard time, it's a rough time of year. But she's a tiger, she's going to pull through it.."
Bobbi Kristina was alleged to have been using cocaine, after photographs were published by the National Enquirer in March 2011 apparently showing her sorting cocaine, however the reality TV star denied the reports.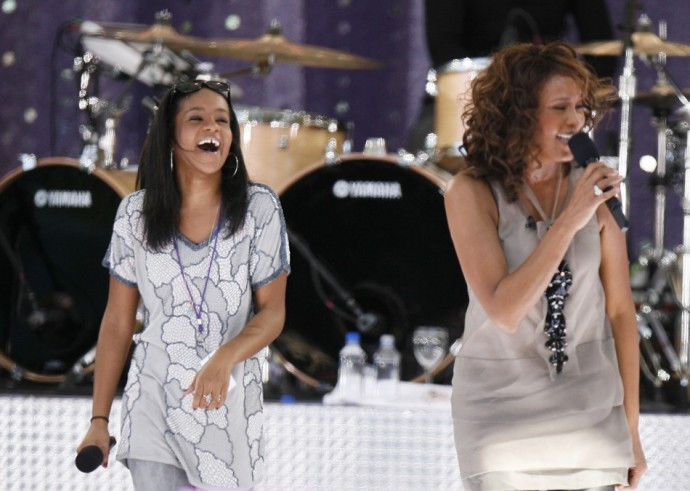 She was later hospitalised shortly after her mother's death. It was believed she had mixed narcotics with alcohol and was seen being carried out of her home on a stretcher in a seemingly unconscious state.
Jerod said that his cousin had been turning her life around and was focused on her health and her burgeoning music career.
"Kris has been doing well, working out. She's been in the gym, doing cardio. ... Swimming a lot, getting her vocals right for this album that she's about to come out with.'
Another cousin, YF Kennedy, denied the drug claims and told E! News: "Krissi doesn't do drugs. She hasn't been drinking or doing drugs and she's cut down on cigarettes. She's been trying to get her music together and keep her voice clean. Her voice is so beautiful."
"'She's still been going through the grieving stages but is trying to keep her spirits up. She's been going to the gym every day with her husband and trying to be happy. She swims a lot.'
Houston left her entire estate to her only child, although she must wait until she is 30 to inherit everything.