Bobbi Kristina Brown funeral: Devastated Bobby Brown breaks down after service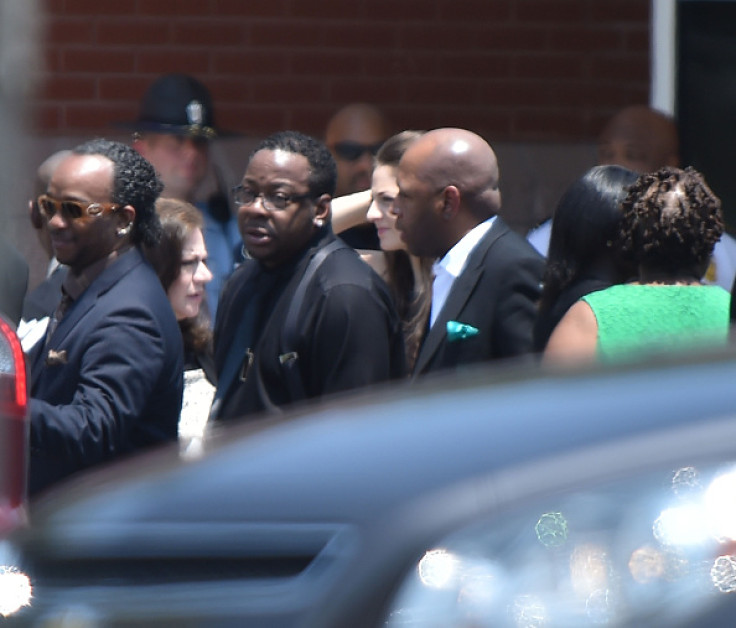 Bobby Brown's grief was evident as he left a reception on Saturday (1 August) following the funeral of his daughter Bobbi Kristina.
Doubled up in pain, the devastated father broke down, as he wiped the tears from his face as he was driven in a white SUV from the St Marlo Country Club in Duluth, Georgia.
Bobbi Kristina was the daughter of Bobby Brown and the late Whitney Houston. She passed away at a local hospice last on 26 July, six months after she was found face down and unresponsive in a bathtub at her Georgia home.
Close family and friends attended the invite-only funeral for the tragic 22-year-old.
A celebration of her life, the service was performed by Reverend Michael McQueen, the senior pastor at St James' United Methodist church. The service included prayers from the Bible, followed by tributes and a eulogy by Pat Houston.
All the mourners inside the church were given an A4 order of service, embossed with a picture of Bobbi on the front. Bobby Brown wrote a poignant message in the funeral's program which read, "I also will always love you" while a gospel choir sang Donnie McClurkin's Stand, which was also performed at Whitney Houston's memorial in 2012.
"It was beautiful. It was wonderful that Whitney was remembered too' a mourner told Daily Mirror.
Bobbi Kristina's grandmother, gospel singer Cissy sang The Lord is my Shepherd. The two hour 41 minute service concluded as the 22-year-old was taken out of the church in a silver casket as bagpipes played Ave Maria.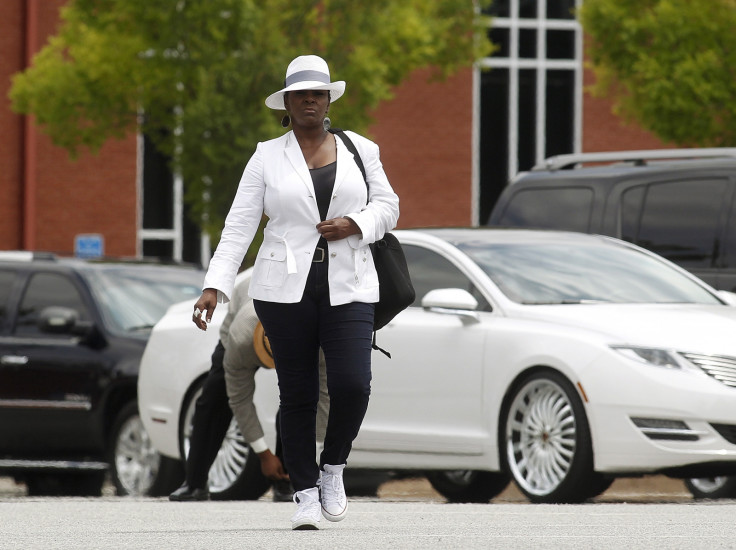 The funeral service was however, mired in yet more controversy after Bobbi Kristina's aunt Leolah Brown heckled Pat Houston during the service and stormed out of the church.
When Pat Houston began her eulogy Leolah Brown interrupted shouting: "'Whitney Houston will haunt Pat Houston from the grave. Pat you know you are wrong for this!"
She was escorted out of the church by close family friend movie mogul Tyler Perry.
Speaking to reporters outside the church, Leolah Brown said: ''It was all fine until Pat started speaking ... I'm angry at Nick, I am angry at what happened."
Bobbi Kristina's boyfriend Nick Gordon had not been invited to attend the funeral, despite making an emotional plea to Bobby Brown to allow him to say a final goodbye.
The 22-year-old has been described as a "person of interest" by police investigating the circumstances of Bobbi Kristina's death.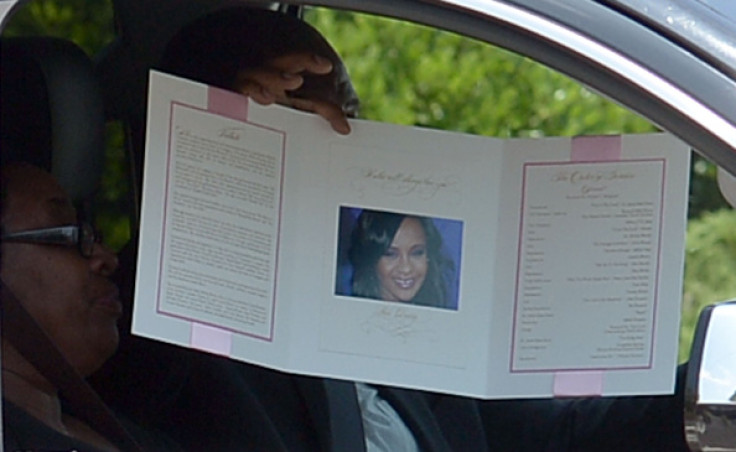 Earlier last month, Bobby Brown's relatives were barred from visiting the Peachtree Christian Hospice in Georgia after an unidentified person took deathbed photographs and tried to sell them to the media.
After the funeral, Bobbi Kristina's body will be flown to New Jersey where she will be laid to rest next to her mother and grandfather at the Fairview Cemetery in Westfield.
A memorial will also take place at the New Hope Baptist Church in Newark on Monday, where Whitney Houston sang as a child and where her funeral was held in February 2012.
© Copyright IBTimes 2023. All rights reserved.