Friends of Nick Gordon have spoken of his anguish at being banned from visiting girlfriend Bobbi Kristina Brown.
The 21-year-old is fighting for her life after being found face-down and unresponsive in the bath tub of the couple's Georgia home on January 31.
She has been kept in hospital in a medically induced coma.
Roswell Police have confirmed that a criminal investigation into the circumstances surrounding the incident has been launched after Bobbi Kristina was found with injuries on her chest, and bruises on her mouth and face.
TMZ reported that it was told by multiple sources that police are looking into a "possible altercation" more than an hour before Ms Brown was found.
While Bobbi Kristina's aunt Leolah Brown has alleged that 25-year-old Gordon had some part to play in her niece's current condition, he has insisted that he has done nothing wrong.
According to The Daily Mail, Gordon told a friend: "I didn't do anything to my baby. I just hope she wakes up and tells 'em what they all need to know.
"People are just jumping on my back 'cos she loves me. There's a load of nonsense being said about us. I love her, but I can't get anywhere near her."
He reportedly made an attempt to visit his girlfriend after she had been admitted to hospital, but instead became embroiled in a physical confrontation with her relatives.
In a statement Gordon's lawyers said: "In response to reports that Nick Gordon is taking legal action, he would like it to be clear, he is not. Mr Gordon's only concern is the recovery of Bobbi Kristina. He remains in constant prayer for his companion and he hopes to be reunited with her soon. Despite the incredible public interest, we ask and hope that this request can be resolved privately by Mr Gordon and the family."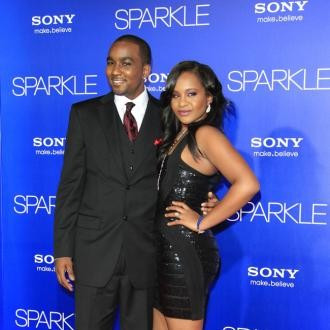 Gordon was taken into the family home by Whitney Houston and was brought up as Bobbi Kristina's brother, however following the death of her mother, the two began a romantic relationship. Questions have been raised regarding her relationship with Gordon after she was found unconscious in her bath.
While Bobbi Kristina described Gordon as her husband, the family has denied they were ever married. There are no official documents to show that Bobbi Kristina and Gordon are legally married.
Bobbi Kristina's cousin Jerod Brown said he has been liaising between Gordon and Bobbi's family in the hope they will allow him to see her.
"We sit down and talk about things he wants my family to know and what we would love for Krissy to know, and that is that he loves her and is just waiting for her to wake up," said.
"To be honest with you, Nick is feeling very emotional right now behind all of this. He's pretty torn about what's going on."
Bobbi Kristina's aunt, Marion "Pat" Houston, filed for a restraining order against Gordon in March 2014, according to People. Gordon is said to have "made threatening comments and posted photos of guns with the intention of making (her) fearful for her personal safety," according to E! Online.
In tragically similar circumstances, Whitney Houston was found in a bathtub at a Beverley Hills hotel near Los Angeles on 11 February 2012, hours before she was to attend a pre-Grammy Awards party.
The inquest ruled Houston's death was an accidental drowning. Cocaine use and heart disease contributed to her death at age 48.
Bobbi was her only child, although Gordon had been 'adopted' by the singer at the age of 12.
It is claimed Bobbi stands to inherit her mother's fortune of around $12 million when she reaches the age of 30.