A judge has ruled against Nick Gordon in a lawsuit intended to establish who was legally responsible for the death of Bobbi Kristina Brown in 2015.
Gordon failed to attend hearings for the civil suit and was ruled to have lost by default by Fulton County Superior Court Judge T Jackson Bedford on Friday (16 September).
Brown, who was the daughter of Whitney Houston and Bobby Brown, was found face-down in a bathtub on 31 January last year at the Atlanta home she shared with Gordon.
She spent months in a coma before she died in hospice care in July.
The manner of her death has been classified as undetermined, with the circumstances under which she entered the bathtub being unknown.
A medical examiner said that she had morphine, cocaine, alcohol and prescription drugs in her system, but a conclusion could not be drawn on whether her death had been suicide, homicide or accidental.
The wrongful death suit was filed by Bedelia Hargrove, the conservator of Brown's estate, in August 2015. It alleged that Gordon had abused Brown, wanted to steal her inheritance and had drugged her before drowning her in the tub.
No criminal charges have ever been laid against Gordon.
Gordon has denied the allegations and said he tried to save Brown's life but, after he failed to meet the deadlines for his court appearances, Hargrove was judged as the winner in the case by default.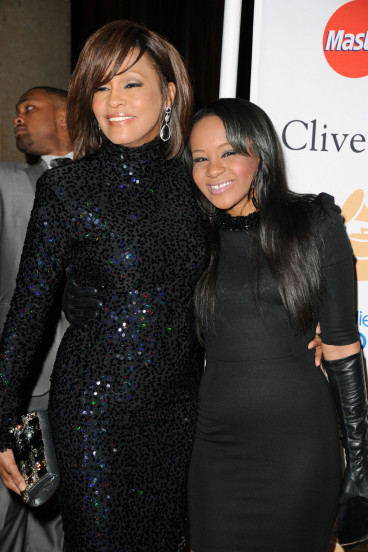 Bobby Brown told People magazine that he is "pleased" Gordon has been found "legally responsible" for the death of his daughter.
"I am pleased with the outcome of today's court proceedings," he told the magazine, in a statement.
"All I ever wanted was answers relating to who and what caused my daughter's death. Today's judgement tells me it was Nick Gordon. Now I need to process all the emotions I have and lean on God to get me and my family through this."
The lawsuit sought $50m (£38m) in compensation, punitive damages and the return of Brown's property, including a valuable ring.
A jury trial will take place to decide how much he must pay in damages.
Hargrove's lawyer David Ware said she was happy with the ruling and would aggressively pursue any damages that are awarded.
"You can't ignore the court process, especially when you are accused of having engaged in this sort of horrific conduct," he told Sky News.
"You have to give account and Mr Gordon decided to thumb his nose at the court process and the court has finally said that he must pay."