In an emotional interview with TV's Dr Phil, Nick Gordon admitted that he feels he failed his girlfriend Bobbi Kristina Brown. The only daughter of Whitney Houston and Bobby Brown, the 22-year-old was placed in a medically-induced coma and transferred to a specialist rehabilitation facility after she was found face down and unresponsive in the bath tub of her Georgia home. She died six months later on July 26, 2015 at the Peachtree Christian Hospice, Duluth.
In an interview with the US TV psychologist, Gordon 22, opened up about their lives together, revealing that Brown had been pregnant twice. He also admitted the extent of their marijuana usage, claiming that drugs were a factor in her death. However he denied that he had any part to play in the aspiring singer's death .
Describing the moment he found her, Gordon told the Daily Mail online he had attempted to resuscitate Brown: "I ran to my room and then I saw my girl on the floor. It was so traumatizing. I dropped to my knees and kept giving her chest compressions and blowing into her mouth."
He recalled that Brown spat water out of her mouth as he attempted to revive her. "I thought she was going to come round but that never happened," he said.
Recounting the tragic sequences of events of that night, he admitted that the pair had had an argument earlier. "I went out with a couple of buddies of mine earlier that day and we were out having a good time. Krissy thought I was with some other females and that's when she got upset. She called and said I had to come home.'
He claims he returned to find Brown had been drinking. He added that a friend of the couple, who was staying at their Atlanta home, found her unconscious in the bathtub.
Gordon told Dr. Phil that drugs were a factor in her death. He said that Brown used marijuana recreationally but her drug usage spiralled out of control following the death of her mother Whitney Houston, who died in tragically similar circumstances. The singer was found dead in a Beverly Hills hotel bathtub in 2012.
"It's unfortunate but at the time, that's kind of the only way we knew how to deal with what had happened," Gordon said, in the TV interview.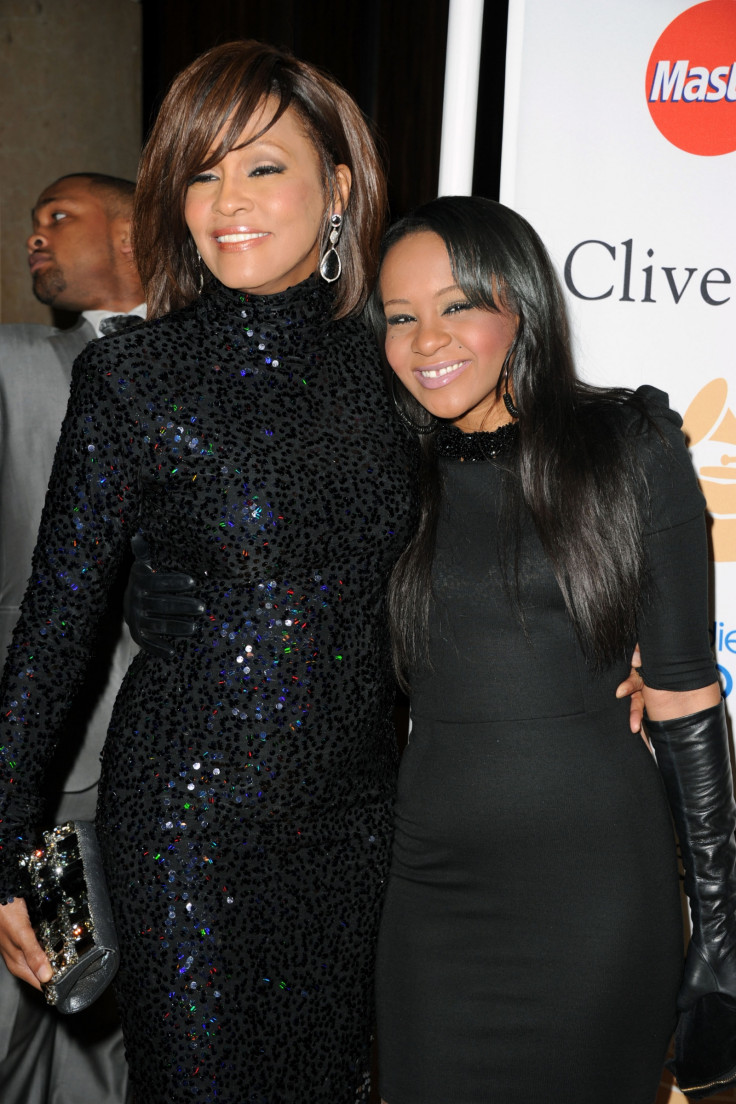 He also revealed that Bobbi Kristina had twice fallen pregnant and succumbed to depression after miscarrying, saying: "We had a couple of miscarriages. We would have loved to have a kid but we weren't planning on it yet and she was just such a young fragile person it took a toll on her."
While he maintains that he was not responsible for her death, reflecting on the tragedy, he told Mail Online, that he felt he failed Bobbi Kristina Brown. "I blame myself for not getting to Krissy quick enough that day," he said. "I can't blame myself for another addict's addiction but I feel like I failed her. She didn't make it. I wish she got help."
"I wish she got my spot [in rehab]. I did not protect her the way that I was supposed to – even if it was from herself."
In August 2015, Brown's court-appointed conservator Bedelia Hargreaves filed a $10m (£6.4m) lawsuit accusing Gordon of "the wrongful death" of his girlfriend, alleging that he gave her a "toxic cocktail" of drugs before putting her face down in the bathtub at their Georgia home.
It was also alleged that Gordon stole money from her and subjected her to domestic abuse. Gordon's spokesperson responded to the claims calling the lawsuit "slanderous and meritless."
In March 2016, the result of the autopsy confirmed that Brown died as a result of drowning and drug intoxication after cocaine, marijuana, alcohol and anxiety medication were found in her system. It could not be determined whether her death was accidental or intentional.
No criminal charges have been brought against Nick Gordon.