Members of notorious Pink Panther gang arrested during Barcelona heist
Ex-Balkan military group believed to have stolen jewellery worth £283 million in 16 years.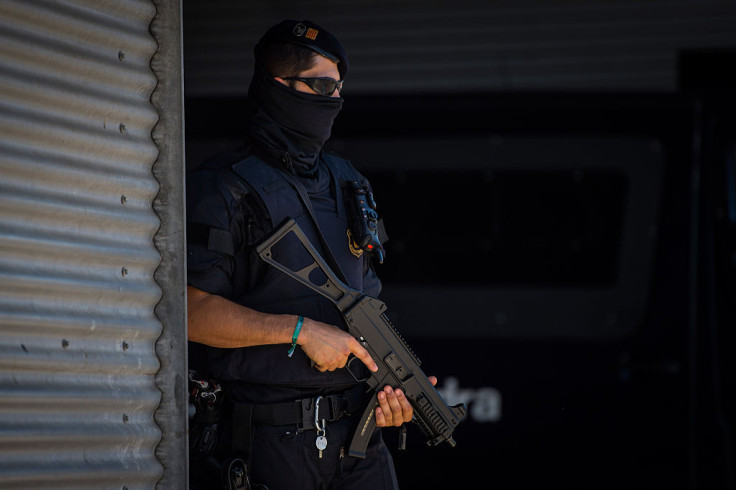 Members of a notorious Balkans' crime gang were caught attempting to rob a jewellery store in Barcelona. Officers from the Catalan special operations unit, los Mossos d'Esquadra, swooped on the gang as they held up a store on the Passeig de Gracia on Friday, Spain's Policia National said in a statement.
Only 48 seconds into the theft, the gang had already managed to steal 400,000 euros (£339,845; $443,428), before police swooped.
Spanish authorities were tipped off by German police that one of the members of the gang was travelling from Belgrade to Barcelona.
Nicknamed the Pink Panther gang, Interpol said the gang has stolen jewellery worth £283 million (€334 million, $370 million) in 380 robberies throughout across the world between 1999 and 2015.
They were given their name after police in London arrested a gang member in 2003, and found a diamond ring hidden in a jar of face cream, a ploy depicted in the Peter Sellers Pink Panther movies.
The gang is believed to be made up of around 200 ex-military personnel from Balkan states, and to have been operating for around 30 years. Members speak several languages, and travel using different passports.
Members have previously used disguises during heists, with Spanish police releasing an image of the black wig worn by one of the alleged perpetrators of Friday's robbery.
In 2014 alleged gang leader Borko Ilincic, a 33-year-old Serbian, was arrested by officers from the National Police in the town of Alcala de Henares, just outside Madrid. He was accused of being involved in a robbery of a jewellery store in Dubai's al-Wafi Mall in 2007. He appeared in court for the first time in June, after being extradited to Dubai.
© Copyright IBTimes 2023. All rights reserved.