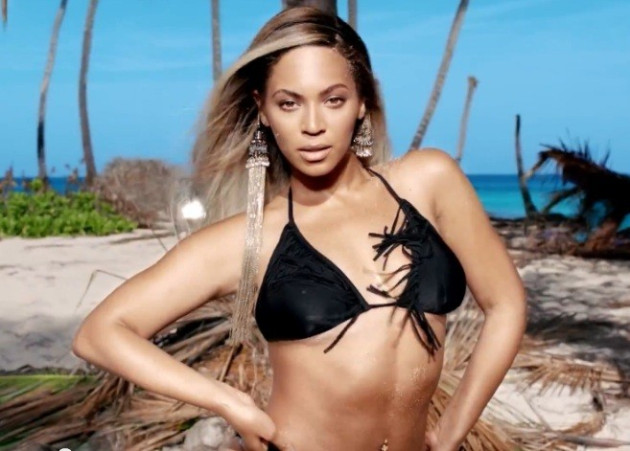 Her famous curves are envied by women the world over and have helped her earn the title of People magazine's Most Beautiful Woman in 2012. So it comes as no surprise that Beyoncé was pretty annoyed with some jumped up Photoshop artist "enhancing" them.
The voluptuous Single Ladies star reportedly demanded that fashion chain H&M dump photographs of her from its bikini campaign after discovering that her body had been airbrushed in promtional images.
Queen B, who is the face of the high street retailer's 2013 summer collection, insisted that the firm used only natural images - or none at all.
"When Beyoncé found out they had edited the way her body really looked, she hit the roof," a source told the Sun.
"She's a true diva and was furious that she had been given such a snubbing. Her people refused to give the pictures the green light so H&M were forced to use the originals."
An H&M spokesman admitted there had been discussions about the photos.
"As with all campaigns there are discussions on which images should be used," he said. "Both H&M and Beyoncé are very happy with the final result."
The reports comes just days after Beyoncé, who is married to rapper Jay-Z, faced criticism for continuing to front the brand as more damaging allegations emerge about its suppliers in Asia.
Two factories in Bangladesh that produce H&M clothes have been accused of child labour, beating staff and cheating employees out of their wages.
"Beyoncé has more power than she knows. She could have agreed to continue only if H&M agreed to change the working conditions of its overseas garment factories," said Fair Trade campaigns director for Green America, Elizabeth O'Connell.
"Celebrities should look past the dollar signs and become aware of what the company is actually selling."