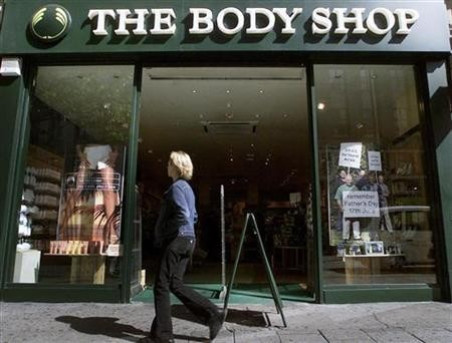 A teenager has been turned down for a weekend job at the Body Shop in Cambridge because she did not speak Chinese.
Zoe Churchman, 18, was told by the store manager that because all of their customers were Chinese students, he was looking for a Chinese-speaking sales assistant when she dropped her CV off at the store.
Miss Churchman said: "I told him, 'I'm a hard worker', but he said the last person who had the job was English and spoke Chinese. That must be rare."
Miss Churchman's father Martin, 52, who lives with her in Over near Cambridge described the decision as "absolutely ridiculous".
Speaking to the BBC, he said: "When Zoe told me what had happened, I thought she must have misunderstood, but it kept grating on me and I felt I had to go and check it out.
"The manager said he thought the language requirement was odd, but he said he had checked it out with the head office. He said to me, 'That seems to be the norm'."
The Body Shop, which sells natural beauty products, has 2,400 stores in 61 countries. A company spokesman claimed the manager had not followed procedure.
"The Body Shop believes in equality and seeks to find the right person for the job based on skills, regardless of age, sex, race and nationality.
"Language skills are an advantage for candidates applying for retail sales positions as we have multi-cultural customer appeal and it's great when required to speak to customers in their own language.
"However, we would not exclude applications on the basis of language skills alone.
"In this instance the franchise manager has not followed the company recruitment procedure and we will be following up with him directly."
Cambridge University has 965 Chinese nationals registered as students, most of them post-graduates and all of them fluent in English. Cambridge Council said that the historic city was an increasingly popular destination for Chinese tourists.
The most widely spoken variant of Chinese is Mandarin.