Dreamliner Safety Probe Widens as US Officials Rule Out Battery Overcharging
Investigations extend to battery charger and the auxiliary power unit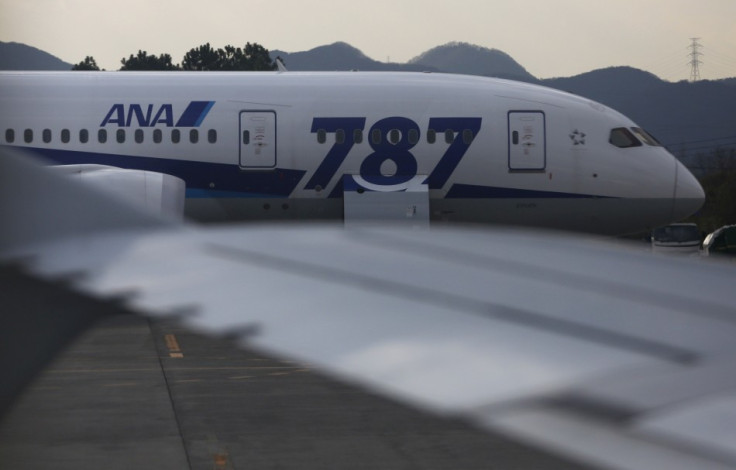 US officials have ruled out overcharging as the cause of the battery fire which prompted the grounding of the 787 Dreamliner aircraft across the globe.
In early January, the battery of one of JAL's Dreamliner jets caught fire in Boston airport, while an All Nippon Airways aircraft had to make an emergency landing in a separate incident.
Dreamliner's lithium-ion batteries were one a main concern behind regulators' decision to ground the jets, and force Boeing to halt its deliveries to airlines.
However officials have now extended investigation into the jet's battery charger and auxiliary power unit, in an attempt to remedy the cause of the Dreamliner's problems.
"Examination of the flight recorder data from the JAL B-787 airplane indicates that the APU (auxiliary power unit) battery did not exceed its designed voltage of 32 volts," the National Transportation Safety Board (NTSB) said in a statement issued over the weekend.
Though the latest finding contradicts previous Japanese claims that battery overheating was the root cause, Japanese officials said that they would include the US claims in their investigation.
Earlier, a Japanese official had said that the ANA aircraft trouble could have been triggered by excessive power flow that caused the overheating of the battery.
"There's nothing more I can add at this point as we still haven't started our investigation into the battery here," Japan Transport Safety Board inspector Hideyo Kosugi told Reuters.
"The NTSB's investigation started earlier. We still haven't taken X-rays or CT-scans of the battery."
The agency said that its inspectors have already reviewed the APU from the JAL craft, along with a number of other components such as wires and circuit boards. This week, inspectors will meet in Arizona to test and examine the battery charger and download non-volatile memory from the APU controller, it added.
The issue has thrown light on the troubles in probing a technical glitch that involves manufacturers from across the globe.
A problem that is limited to a faulty batch of batteries could be easier to solve than any wider issue that concerns the electrical system, which might require extensive redesign.
Companies that work with Boeing on the battery and related systems have announced their cooperation with the investigation. Securaplane Technologies, a unit of Britain's Meggitt that makes the battery charger and United Technologies which builds the plane's auxiliary power have said that they would support the probe, according to a Reuters report.
The Japanese battery manufacturer GS Yuasa had already extended its cooperation with official investigation. Fears that battery overheating had caused the problems brought GS Yuasa under the spotlight, weighing its shares down in the Tokyo stock market. But the latest US statement has pushed the stocks up 0.63 percent.
© Copyright IBTimes 2023. All rights reserved.