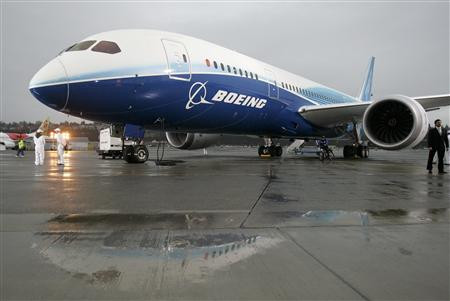 Once every two years, Farnborough, a town of 58,000 in the north-east corner of Hampshire, finds itself for a few summer days at the centre of world aviation attention when it hosts the Farnborough International Airshow and companies and their representatives gather to buy, sell and promote their wares and services.
In 2009 the industry experienced global hard times with a painful downturn suffered by manufacturers, operators and airports alike. World passenger volumes declined by two percent and the airlines sustained a combined net loss of over $10 billion. Despite such recent setbacks, Farnborough 2010 saw an industry once again on the rise with some very large contracts being signed and much optimism expressed that a brighter future lay ahead. Although problems still must be faced, like high and erratic fuel costs and environmental issues, things could now be done in a much more confident setting.
One company, always to the fore in terms of technology, innovation, design and, of course sales, is Boeing and on Sunday, 18 July 2010 at least, it stole the show with the first "international debut" as the company termed it, of its new, highly advanced passenger jet, the 787 "Dreamliner". An airliner constructed at the company's Everett plant north of Seattle, it has much less heavier aluminium and significantly lighter carbon fibre and composite materials, thus giving the plane greater range and fuel efficiency, amongst other attributes. About 80 percent of the 787's wings and fuselage is made from composites.
Marion Blakey, President and CEO of Aerospace Industries Association speaking to Boeing's media centre at the Show, praised the aircraft as: "The absolute epitome of what is a twenty-first century aircraft". Undoubtedly, Boeing is anticipating that much of the future demand in air traffic growth will be met by this state of the art jet.
There is no question that Boeing, the corporate headquarters of which moved from their manufacturing base in Seattle to Chicago in 2001, was delighted to attend Farnborough. A spokesman said: "From day one, orders and commitments poured in and kept coming." These included Emirates Airlines' purchase of 30 Boeing 777-300ERs; GE Capital Aviation Services with 40 "Next Generation" 737-800s and Air Lease Corporation signing for 60 of these same single-aisle jets. John Plueger, Air Lease's President, told a press conference that his company saw a "fairly robust demand that's building and developing" with growth and yields increasing.
The 787 is but one of a number of planes continuing to be developed in this huge company's catalogue of civil and military aircraft but its biggest seller by far and with still the largest number of current orders, is Boeing's 737 range. Boeing established their Renton Factory, about 13 miles south-east of Seattle during World War II to manufacture the B-29 Superfortress and presently it is the site where all their 737s are built, employing over 10,000 people in a town of 86,000.
The Boeing 737 is a medium range, twin-engined, single aisle jet, currently offered in four versions, -600, -700, -800, -900, and has been in service since 1968. It's a real work-horse of the skies with some 6,350 having been sold by mid 2010, two thousand plus on firm order, not including those bagged at Farnborough and with 300 or more delivered annually, can claim to be the world's favourite passenger aeroplane. As Boeing's media centre proudly points out, the 737 family has won more orders than the company's biggest competitor has won for its entire product line since it began business.
Continuous development to improve the 737 allowed the plane's "Next Generation" to be fitted with or without winglets, a wing extension developed by Dr Louis Gratzer, former Chief of Aerodynamics at Boeing. About 85 percent of all new -800 and -900 series aircraft are being built with winglets.
The benefits include improved climb gradient, reduced climb thrust, reduction by six percent in noise footprint and five percent in NOx emissions, reduced cruise thrust saving about six percent in fuel consumption and a cruise performance that allows the plane to reach a higher operational ceiling (42,000 feet) sooner. This last advantage allows the jet to use short-cuts and more direct routing in a less crowded altitude. There's also an increase in take off weight and reduced engine maintenance costs.
Winglets however cost an extra $750-$850,000 and add between 170kg and 235kg to the weight of the aircraft so as a rule of thumb, if the jet is being used on routes of an hour or less flying time, there will be no financial benefit.
The good news for the UK is that since late 2007, GKN Aerospace joined Kawasaki Heavy Industries as a supplier of these winglets - and the orders just keep on coming.
The Boeing 737 variants on offer at present are called "Next Generation" models and are:
737-600 carrying 110 to 132 passengers and costs $51.5 to $58.5 million.
737-700 carrying 126 to 149 passengers and costs $58,5 to $69.5 million.
-700ER - extended range
737-800 carrying 162 to 189 passengers and costs $72.5 to $81.5 million
737-900 carrying 180 to 220 passengers and costs $76 to $87 million
-900ER
Recently, Boeing announced that it secured its 5,000th "Next Generation" order.
It's possible with the 737-700ER version to add sufficient fuel capacity to extend the plane's range to 5,630 nautical miles (nm) though the company promote a maximum figure of 5,510nm (10,200km) making London to Hong Kong at just over 5,200nm within flying distance. The main drawback is the relatively low passenger complement of 126 in a two-class configuration.
Greater passenger numbers can be had with the 737-900ER with a higher restriction total of 215 but the range is reduced to 3,200nm (5,925km) making London to Boston or New York but not a lot further. Now put on hold until 2013 at the earliest due to erratic fuel costs and the recession, Ryanair had been contemplating expanding their low-cost formula to the near-USA and either of these ER versions could prove ideal once market forces are deemed right.
The Boeing 787 is built at the company's Everett factory, a northern suburb of Seattle, where all the firm's wide-bodied jets - 747, 767 and 777 - are made. Rolled out three years ago, Boeing quickly had orders for 600 aircraft. Again, good news for the UK as Rolls-Royce Trent 1000 engines will power a half, and possibly more, of all 787s being built. However continuing delays due to technical issues, a strike at Everett and outsourced suppliers failing to deliver on time mean that the plane is not likely to enter service before early 2011. Regardless of this the pre-Farnborough orders had reached over 860.
The 787 was developed to combat stiffening competition from Europe's Airbus Industries and is offered in three variants:
787-3 carrying 290 to 330 passengers and costing $150 to $155.5 million.
787-8 a long haul version seating 210 to 225 passengers in a typical three-class configuration and costing $161 to $171.5 million
787-9 carrying 250 to 290 passengers and costing $194 to $205.5 million
The price range depends on specific configuration and other options required.
First to enter service will be the 787-8, the standard model and depending on seating configuration will have a range between 7,650nm and 8,200nm (14,200 -15,200km) when carrying 210 passengers in a first, business and economy arrangement.
The 787-9 is expected to enter service in 2013 and is a stretched version capable of carrying 250 to 290 in three classes and is being promoted with a range of 8,000nm to 8,500nm (14,800km to 15,700km) making London to Perth, Western Australia non-stop. Air New Zealand is the launch customer, can't think why.
Last of the current family, the 787-3 has at the moment no entry service date. Designed for the very dense networks between large but close cities in Japan and Korea (where 747Ds fly between Tokyo and Osaka) the continued delays in the 787 entering service caused the Japanese to cancel all orders for this type and so it may never fly at all.
Boeing is looking to return to and is confident of a long-term five percent growth rate per year in air traffic with six percent between now and through 2014. It sees the world passenger jet fleet size almost doubling to 36,300 aircraft worth some $3.6 trillion by 2029 with greatest increase in demand coming from Asia. Its whole corporate strategy is attuned to the scale of the task and challenge ahead, in Chicago that is. I just can't help thinking that Everett and Renton are going to be every bit a challenge to each other as the one Boeing faces from Airbus!