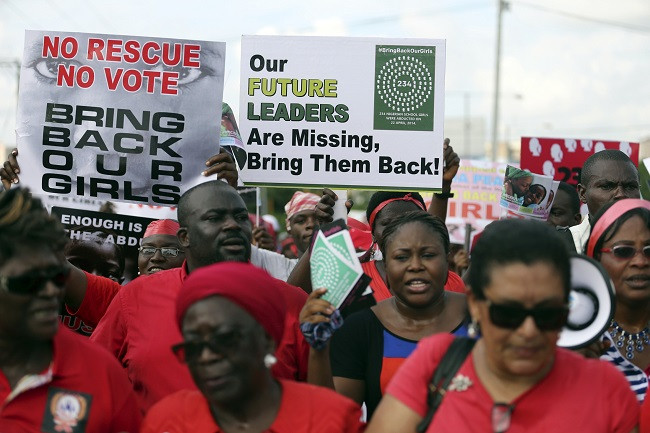 The Nigerians in Diaspora Organisation in the Americas (NIDO) has organised rallies across North America to demand justice for the 220 missing schoolgirls abducted by terror group Boko Haram in April.
The rallies - to be held under the banner United Against Boko Haram to Bring Back Our Girls - will be held in major cities including New York, Chicago, Los Angeles and Ontario on 5 July.
NIDO – founded in 2000 - promotes the socio-economic advancement of Nigerians and humanity. It is recognised by the Nigerian government as the umbrella organisation for all Nigerians in the American and Caribbean.
According to Chief Gabe Okoye, chairman of NIDO in the Americas, "These rallies across the Americas are a statement from Nigerians, and the citizens of the world who stand beside them, that we will not forget the atrocious acts being perpetrated against Nigerian children.
"Through these rallies, we will show Boko Haram that we, and the international community, will not stand quietly by while women and children are abducted from their homes. We are telling them to bring back our girls."
Dr. Sandra Dafiaghor, the acting chair and organiser of the rallies, said that "Nigeria needs help to combat the global menace of terrorism. We are appealing to the American people and government to assist the Nigerian people with stopping Boko Haram and bringing back our girls."
Boko Haram, which opposes the westernisation of Nigeria and wishes to impose sharia law, has waged a campaign of terror and violence, characterised by attacks in public spaces, such as schools and hospitals, mainly in northern Nigeria.
The group abducted nearly 300 schoolgirls in Chibok, Borno State, on 14 April. Some of the girls managed to escape and return to their homes, but 220 are still missing.
The mass abduction sparked a global outcry and prompted prominent politicians and celebrities to voice their dissent on social media.
Boko Haram carried out another mass kidnapping in June, when the group abducted 91 civilians, including toddlers, in a village in Northern Nigeria.