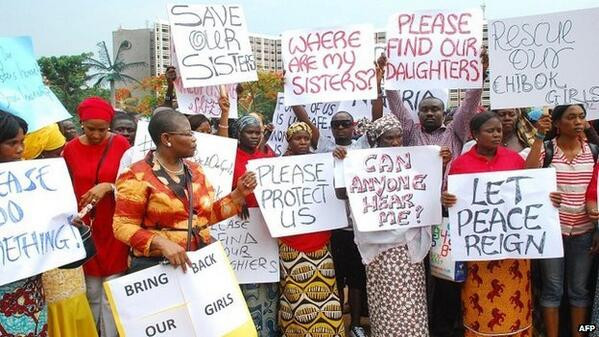 The abduction of more than 200 Nigerian schoolgirls - who, according to the latest developments, have been sold as brides to militants - is only the latest of a series of attacks by terrorist group Boko Haram against the Nigerian government, which has failed to rein in the extremists.
What has the government done so far?
Despite mounting pressure by civilians and international NGOs , the government has done very little to push for the release of the girls.
Interior minister Abba Moro said the government had to act discreetly as militants had threatened to kill the girls if "certain steps" were taken.
Fighting a loosing battle?
Nigerian president Goodluck Jonathan's threats against the group so far have been proved ineffective and counterproductive.
As journalist Clayton Sharb pointed out, there were two major problems that slow down any counter-insurgency efforts.
"The first is the lack of quality intelligence on the militant group. Very little is truly known about Boko Haram," Sharb said.
"Another reason the people of Nigeria are growing restless. The counter-insurgency has failed [because of] the limited capabilities of the Nigerian military".
When the terrorists slaughtered 59 sleeping children in a school in Yobe state, the government pledged to stop atrocities.
But shortly afterwards, Boko Haram killed at least 28 people in Adamawa state, followed by a series of bombings in which 90 Nigerians died.
Amid increasing violence, Jonathan said the government would no longer treat the terror group "with kid gloves".
But that threat only triggered further attacks which left more than 200 people dead.
What are the solutions?
As civilians keep dying, is it clear that Nigeria's government does not have the means or the will to fight an overwhelming Islamist insurrection that, even if slowly, is dragging on the attention of the international community.
Jonathan himself called for external support in the fight against terrorism. "A terror attack on one country is an attack on all countries," he said.
Bauchi state governor Isa Yuguda said: "Terrorists all over the world have a strong network, which world leaders can only break by acting together."