Nigeria-based Boko Haram terror group has split into two factions, one loyal to Abubakar Shekau and the other to Abu Musab al-Barnawi, appointed by Boko Haram's ally, the Islamic State (Isis/Daesh). Shekau became Boko Haram leader in 2009, when the then leader Mohammed Yusuf died while in police custody.
In 2015, rumours started spreading that Shekau had been killed or replaced after he failed to make a verified video appeareance for the past year.
Al-Barnawi, believed to be the only surviving son of the late Yusuf, was Boko Haram's spokesperson.

Following the new appointment, Shekau , released an audio message in Arabic and Hausa accusing al-Barnawi of trying to stage a coup against him.
"We could witness the fall of one brutal leader and the rise of one whose temperament is virtually unknown and untested," Otto, CEO of global security provider TGS Intelligence Consultants, told IBTimes UK.
"Yusuf was charismatic and strategic. He was not as brutal as his successor Shekau. If his son took his complete DNA, then we could see a reduction of attacks and certain soft targets, like places of worship, reduce significantly.
"However, if Abu Musab follows the footsteps of his master Shekau, he may lead an organisation that will be ready to launch more daring attacks with a focus on targeting the west and its interests inside and outside West Africa."
Differences between the two leaders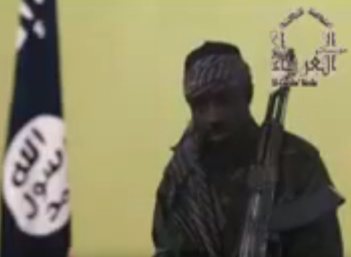 Abubakar Shekau

In 2015, Boko Haram pledged allegiance to IS. However, Shekau is known for preferring Boko Haram's autonomy from foreign jihadist groups.
The fact that some Boko Haram members left the group to form other splinters has cast doubt over Shekau's leadership.
Shekau has been criticised by many Boko Haram members – and IS itself– for killing Muslims and allowing the use of children in suicide bombing missions. In June 2016, the head of the US military's Africa Command, claimed internal divisions within Boko Haram, were caused because Shekau had failed to observe IS instructions by, among other things, ignoring calls to cease the use of children as suicide bombers.
"Shekau still commands a very large following - he is feared for his brutal reactions against anyone that goes against his leadership," Otto said. "The new replacement could also be an indication that under Shakau - ISIL was struggling to have control of his command."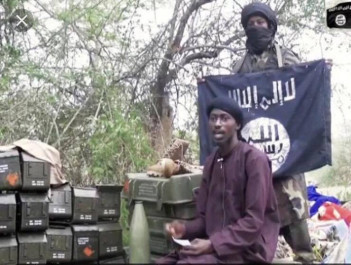 Abu Musab al-Barnawi
Al-Barnawi has been praising IS activities, such as the attack on French magazine Charlie Hebdo in Paris in January 2015.
"Al-Barnawi personally distanced himself from the killing of Muslim civilians by Boko Haram in 2012," explained Otto.
After being appointed as the new Boko Haram leader, Al-Barnawi threatened to bomb churches and kill Christians while ending attacks on mosques and markets. He also alleged there was a plot to Christianise the Muslim-majority northern Nigeria.
"ISIL were probably struggling to claim the loyalty of militants in West Africa. This may be a role that Abu Musab will be prepared to lead - a new face and a new strategy under ISIL command - a thing they did not enjoy under Shakau," explained Otto.
---
Nigeria up close: Check out our Flipboard magazine
---
Note: This article was corrected on 12 August to remove reference to Abu Musab al-Barnawi having defected from Boko Haram.