Charlie Hebdo anniversary: Thousands gather in Paris as France remembers massacre victims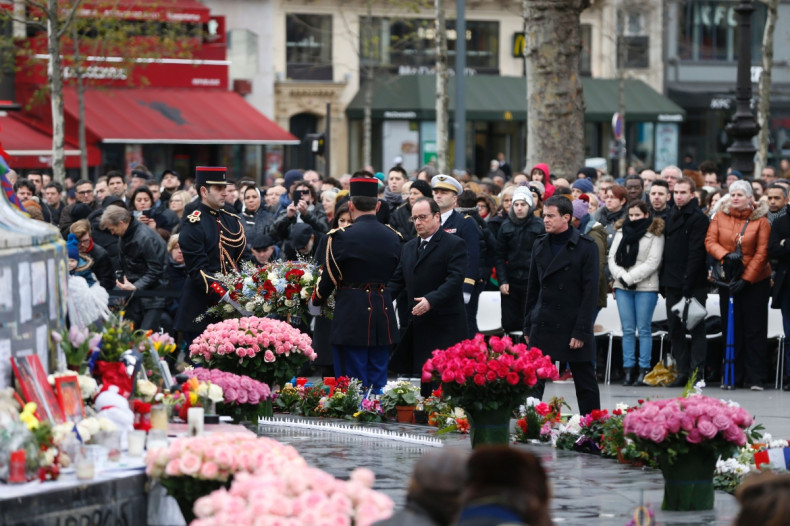 Tens of thousands of people have gathered in central Paris to mark the one-year anniversary of the Charlie Hebdo massacre. In front of vast crowds at Place de la Republique, President Francois Hollande laid a wreath in memory of the 17 people killed in the attack at the satirical magazine's office and in several other related attacks across France's Ile-de-France region in January 2015.
Hollande's wreath was placed at the foot of a 10m-high oak tree planted in memory of the attacks. A minute's silence was also held during the public event.
Johnny Hallyday, the hugely popular French rock musician, also took part in the event, performing his song A Sunday In January. The 72-year-old wrote it a year ago to mark the 1.6 million-strong march in Paris in the wake of the attacks.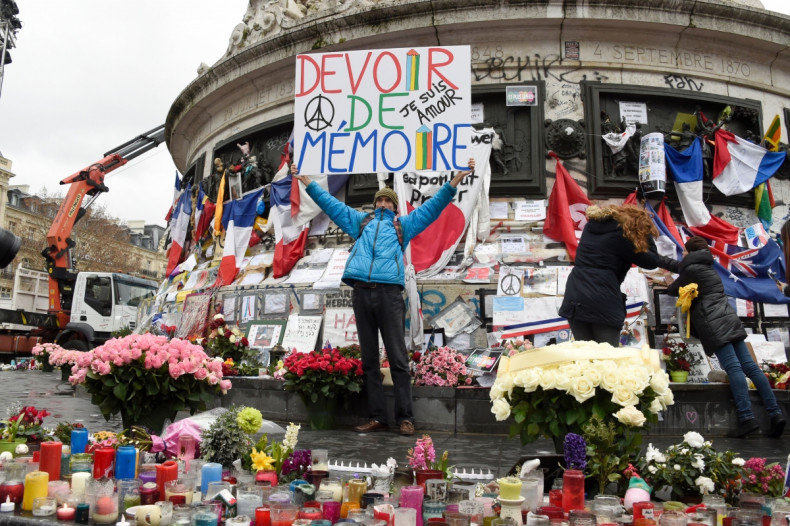 A reading of an 1870 speech by French poet and author Victor Hugo called Paris the "capital of humanity", adding that when the French capital is attacked, it should be viewed as an attack on all of humanity. The French army choir also sung during the event.
Place de la Republique has become a gathering point for many of those wishing to pay tribute both to the victims of the massacre and to the 130 people killed in another wave of attacks on 13 November 2015.
The memorial on 10 January marks the culmination of a week of events paying tribute to the victims of the attacks at the headquarters of Charlie Hebdo magazine, where al Qaeda-inspired brothers Said and Cherif Kouachi forced their way into the offices and massacred 11 people before killing a police office as they left the building. The brothers were both killed two days later in a shoot-out with police.
A related terror attack took place on 8 January 2015 when another al-Qaeda-inspired gunman, Amedy Coulibaly, killed municipal police officer Clarissa Jean-Philippe. The following day, Coulibaly and a female accomplice entered a Jewish supermarket and killed four people.
Coulibaly was later killed by police but his accomplice – believed to have been his wife Hayat Boumeddiene – is still on the run. All four terrorists were in communication with one another during the attacks for which al-Qaeda in the Arabian Peninsula later claimed responsibility.
Speaking to Sky News, French ambassador to the UK Sylvie Bermann said France had a responsibility to respond to the "act of war" by Islamic terrorists with fresh air strikes on Islamic State (Isis) strongholds in Syria. She added that the country was "ready to fight in defiance against terrorism", going on to say the "first priority is the security of our citizens".