Boko Haram: Abubakar Shekau's latest propaganda video 'could be fake'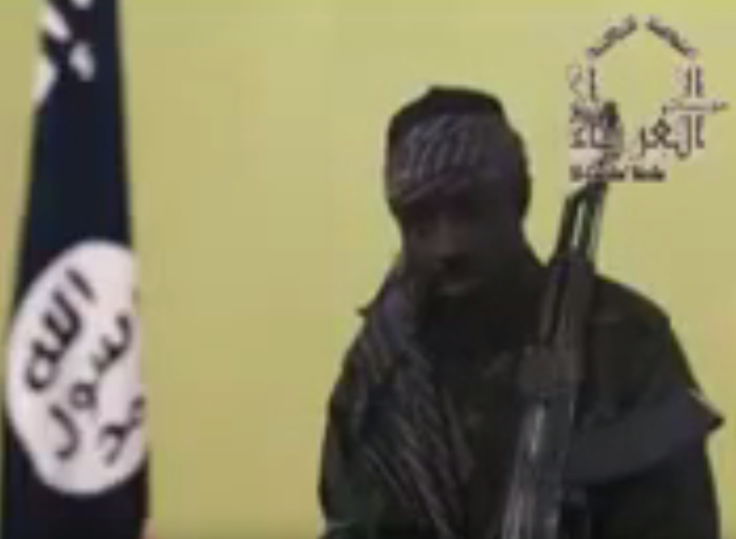 The latest propaganda video purportedly released by Nigeria's terror group Boko Haram might be fake, some analysts have claimed. The footage that emerged on 24 March featured what appeared to be Boko Haram's leader Abubakar Shekau suggesting he might leave as head of the insurgency.
However, the unusual poor quality of the footage raised suspicions over its authenticity. Furthermore, the video was only shared on YouTube, rather than on Twitter accounts affiliated with Boko Haram's ally, the Islaimc State (Isis).
A Nigerian journalist who had strong ties with Boko Haram's late leader, Mohammed Yusuf, told IBTimes UK he believes the video was an attempt to break up the group. "Shekau has not, will not quit and that video was made in Abuja in an attempt to break the group by way of propaganda," the source, who asked not to be named, said.
Who are Nigeria's Boko Haram terrorists?
Boko Haram, which has renamed itself Iswap, fights against Western influence in Nigeria and aims to impose its version of Sharia law throughout occupied territories.
The group carries out attacks in Nigeria and neighbouring countries in a bid to take control of more territory. Three Nigerian states − Adamawa, Borno and Yobe − have been under a state of emergency since May 2013.
Boko Haram has killed 20,000 people since 2009 and was deemed the world's deadliest terror group, surpassing its ally, Islamic State (Isis), in November 2015.
Nigeria has become the third most terrorised country as a result of the group's violent insurgency.
David Otto, CEO of UK-based global security provider TGS Intelligence Consultants, told IBTimes UK the video was most likely fabricated, amid suspicions old footage featuring Shekau was used to create the new one.
"Shekau will never quit from his conviction and people on ground have made it clear that the video is cooked up," Otto said. "Secondly, there is no need for jubilation if he quits because the group ideology is mightier than Shekau. It is then right to conclude that the video is either a fake – pure propaganda from either Boko Haram or its distractors – and perhaps irrelevant to the fight against the insurgency in the region. It is not worth any attention."
Ronald Sandee, a former senior counter terrorism analyst at Dutch Military Intelligence, also told Sahara Reporters he believes the video was "a cut-and-paste job."
The Coalition for Women Advancement in Africa (Cowaa), however, believes the video is real. The group's executive vice president, Jummai Samuel Pukat, said Cowaa had recruited forensic experts to analyse the footage.
"We have authoritatively confirmed the video after subjecting it to scientific scrutiny and wish to say it is authentic and represents the reaction of the group to the ongoing merciless onslaught being carried out by the Nigerian Army," she was quoted by the Daily Post as saying. Boko Haram has not released any statement regarding the video.
Nigeria's response
The Nigerian government has not made any comment on the authenticity of the video. However, Brigadier General Rabe Abubakar, Nigeria's director of defence information, told IBTimes UK that regardless of the footage, the military's strategy against the terrorists will not change until the last Boko Haram member surrenders and people held captive are released.
He said: "We are not fighting Shekau, we are fighting against Boko Haram. The military is not concerned or bothered about what Shekau said. Whether he is quitting or not, the offensive will continue until there are no Boko Haram remnants left. We will not leave any stone unturned."
Nigeria is leading a regional offensive with 8,700 troops from Nigeria, Niger, Chad, Cameroon and Benin lined up against the terrorists. Although the government has claimed several times the fight against the terrorists had been "technically" won, some analysts warned the group is still deadly and able to inflict major casualties on civilians and the military.
---
Nigeria up close: Check out our Flipboard magazine
---
© Copyright IBTimes 2023. All rights reserved.