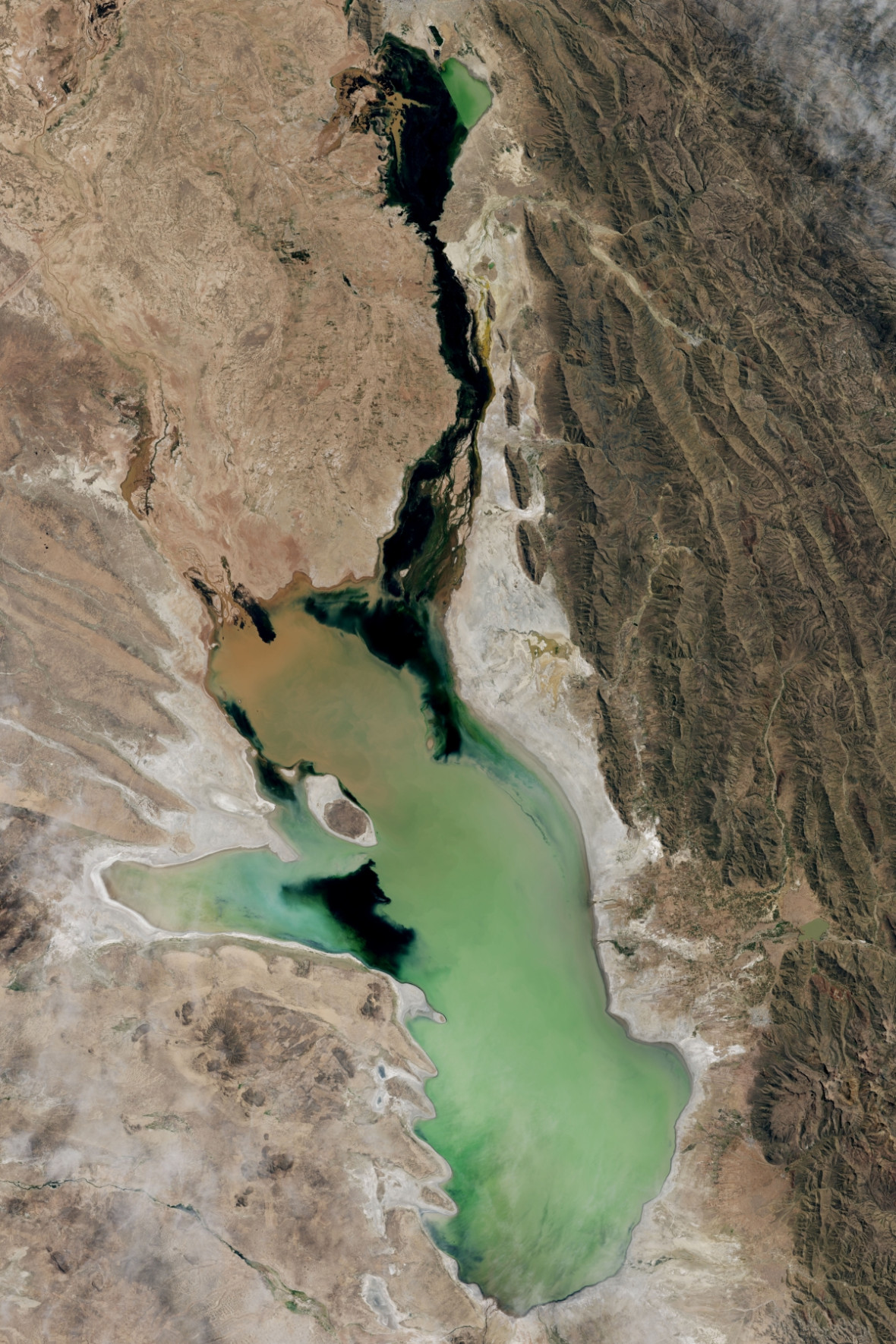 Lake Poopó in Bolivia has dried up, leaving behind a barren land in what was the country's second-largest lake. A host of factors have been blamed for the lake's disappearance, including climate change, agriculture and drought.
Nasa images from space show the lake in 2013 and 2016. Satellite photos from the Operational Land Imager (OLI) show how the water has evaporated in just under three years – and experts believe it could be far longer before it refills. Some scientists have said it may be lost forever.
"In a typical year, rainfall during the wet season (December through March) recharges the lake directly and via increased inflow from the Desaguadero River. But more than a month into this year's wet season, drought persists," the space agency said.
"This is not the first time that Poopó has evaporated; the lake last dried up in 1994. In that case, it took several years for water to return, and even longer for ecosystems to recover."
Poopó is an important fishing resource for those living nearby. A report by AP notes how hundreds of people have lost their livelihoods, and that recovery may never come. Dirk Hoffman, a German glaciologist working in Bolivia, said: "This is a picture of the future of climate change." The current drought is being driven by El Nino, which is believed to be at its peak. Further to this, water is diverted from the lake for mining and agriculture.
A study published in the Hydrological Sciences Journal looking at the long-term and extreme water level variations also said small shifts in rainfall have a big impact: "Lake Poopó, within the large Altiplano basin of Bolivia, is connected upstream to Lake Titicaca and downstream to the salares, the big salt fields. Small changes in precipitation and river inflows strongly affect the extent of the lake surface area ... It is found that if the lake level is less than 1m during the wet season, there is a risk that this shallow lake dries out in the dry season.
"This information, in combination with ENSO forecasts, can help in estimating lake levels with prolonged lead time and, further, in taking action so that low Lake Poopó levels fluctuations are not disastrous for the fishermen population."