New York City police and FBI agents have reportedly questioned five people concerning the explosion in Manhattan that injured 29 people in the Chelsea neighbourhood on 17 September.
The FBI said in a statement that agents and police detectives had stopped "a vehicle of interest in the investigation into Saturday's bombing in Manhattan" but that "no one has been charged with any crime".
Sources told the New York Times that investigators stopped a car in Brooklyn on the Belt Parkway near the Verrazano-Narrows Bridge on Sunday night (18 September) and took five people to an FBI office in Manhattan for questioning.
One official told the Times that all or most of them may have been from the same family, and that they may have been on their way to the airport.
The news came as another explosive was found near the train station in Elizabeth, New Jersey.
A suspicious backpack in a bin containing "wires and a pipe" was discovered by two men who reported it to police headquarters.
The FBI and New Jersey State Police reportedly used a drone and determined that the device could be a bomb.
An aide for Elizabeth mayor Chris Bollwage first said the device was destroyed in a controlled explosion, but the mayor said later that it blew up as a bomb squad robot was cutting into it, NBC News reported.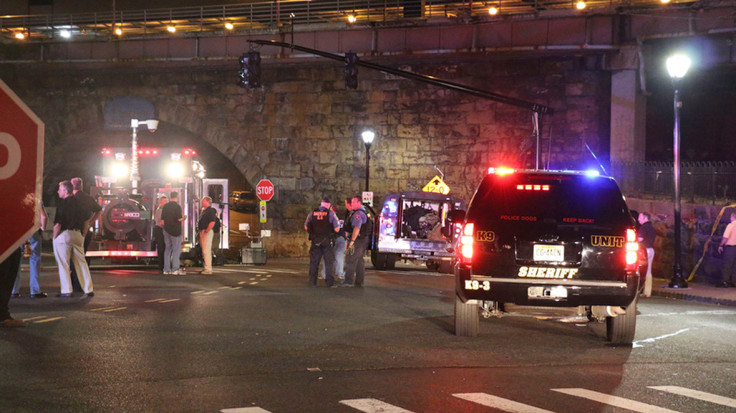 "This was an explosive" containing as many as five devices, Bollwage said. "Based on the loudness, I think people could have been severely hurt or injured if they had been in the vicinity."
Bollwage said he was "extremely concerned for the residents of the community" if "someone could just go and drop a backpack into a garbage can that has multiple explosives in it".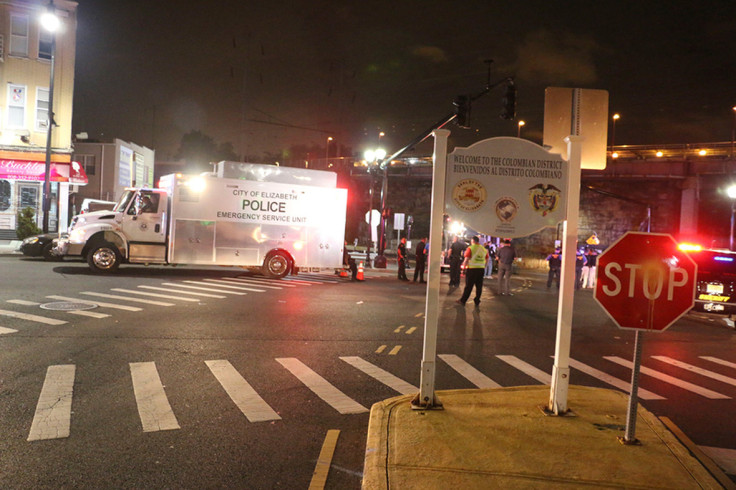 Three pipe bombs wired together had been found earlier in the day (18 September) near a New Jersey charity run in Seaside Park to raise money to benefit US Marines and sailors. That device detonated, but no one was injured.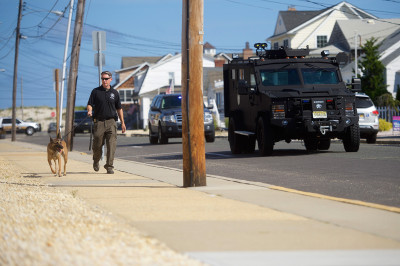 The bomb in Chelsea was a pressure-cooker device, and so was a second one that failed to detonate found in the same neighbourhood.
Police and the FBI were probing possible links among all the devices. The Chelsea bombs and the earlier one in New Jersey were all rigged to trigger with mobile flip-phone timing devices.
It is not clear what led law enforcement agents to track the car in Brooklyn. But the bomb used in Chelsea and the one that failed to detonate may have been unusual enough to provide important clues.
Both were filled with shrapnel and made with pressure cookers, flip phones and Christmas lights to set off a powerful explosive compound, said officials.
New York State governor Andrew Cuomo called the Chelsea bombing "terrorism" but not likely "international terrorism" linked to Islamic State (Isis).
A "manifesto" posted on Tumblr by someone proclaiming to be the "NY bomber" was dismissed by investigators and linked to an individual in North Carolina.
New York officials urged city residents to be vigilant and careful as the investigation continues.
Security is particularly critical this week as President Obama and global leaders plan to travel to New York for the annual United Nations General Assembly.