The governor of New York has confirmed the bombing in New York that injured 29 people was an "act of terrorism", but has dismissed any links to Islamic State (Isis).
Speaking at a press conference Andrew Cuomo said: "A bomb exploding in New York is obviously an act of terrorism but it's not linked to international terrorism, in other words, we find no Isis connection."
Meanwhile, later on Sunday, New York Mayor Bill de Blasio told reporters: "We know there was a bombing. That much we do know. We know it's a very serious incident. But we have a lot more work to do to be able to say what kind of motivation was behind this.
"All possible theories of what's happened here and how it connects will be looked at but we have no specific evidence at this point in time. We will keep the public informed every step of the way," de Blasio said.
The blast, which is thought to have been centred in a dustbin, happened on Saturday at 8.30pm (1.30am BST) on 23rd Street, between 6th and 7th Avenues.
Police also discovered and defused a second device nearby in the Chelsea district of Manhattan.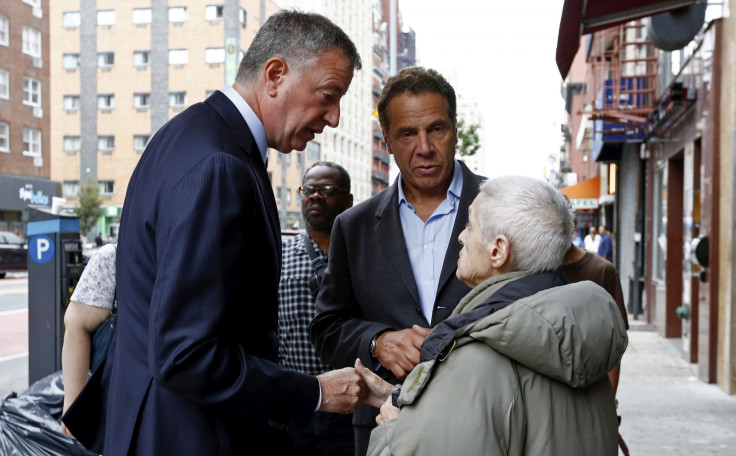 Cuomo reassured New Yorkers that there was no further immediate threat, but he confirmed that 1,000 extra police and national guard officers would be deployed to airports, bus stations, subways and all major transit zones in the area. He also urged New Yorkers to not give in to fear.
"We will not allow these type of people and these type of threats to disrupt our life in New York. This is freedom, this is democracy and we're not going to allow them to take this from us," he said.
"We're not going to let them win, they want to instil terror, they want to make you afraid, they want to make you worry about going into New York city or crossing a bridge or a subway – we're not going to let them instil fear because then they will win."
Early investigation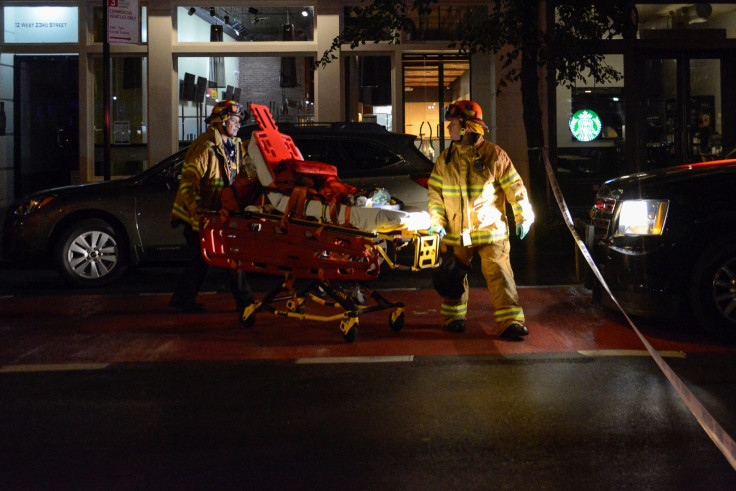 Cuomo also expressed his relief that there had been no fatalities given the considerable amount of damage, saying "we really were very lucky".
"I want New Yorkers to be confident when they go back to work on Monday that New York is up and running and we're doing everything we need to do," he said.
"At this time there is no evidence of an international terrorism connection, but, it is very early in the investigation and it's just starting."
He continued: "The bottom line on this is whoever placed these bombs we will find and they will be brought to justice.
"You have the finest police agencies in the world in New York and we will find who planted these explosions and they will be punished.
"So feel safe, everything that needs to be done is being done."