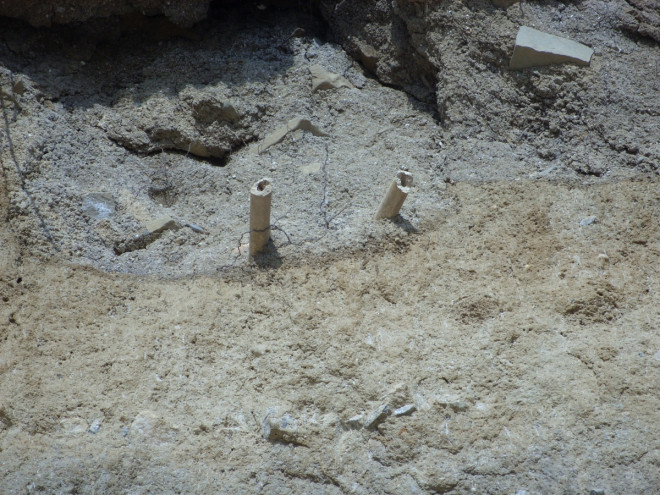 A woman walking her dog by the seaside got a surprise when she spotted a pair of leg bones sticking out a cliff, near Bridgend in South Wales.
Mandy Ewington took a picture of the sinister discovery protruding from the cliff above the beach at Monknash which was then analysed. It is estimated the owner of the bones was aged in his 20s and in good health when he died.
The investigation into the bones will be carried out by archaeologists rather than police, because it is believed they are the remains of a monk who died around 800 years ago.
The remains of the man have been exposed by natural erosion of the cliff. The ground used to be an unofficial burial site for religious communities, according to local experts.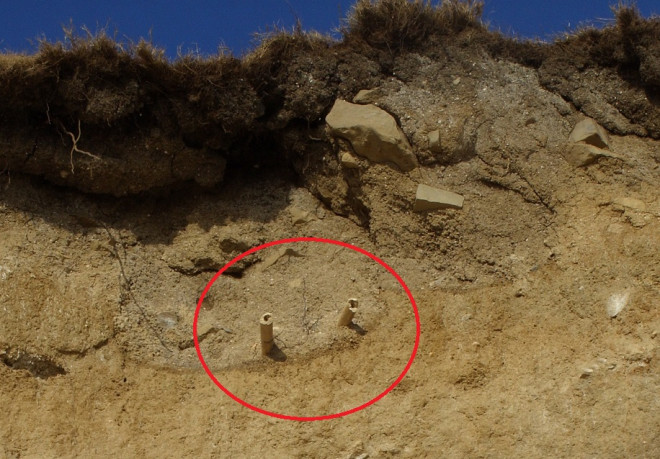 Embedded around the bones can be seen fragments of cut stone which belonged to the grave in which the monk had lain since the 12th century.
Archaeologist Karl-James Langford examined the site from the ground because the cliff wall was too unstable to scale.
Langford provided an interesting slant on the discovery to IBTimes UK. He said: "This is nature doing the excavations for us. I would passionately say that this is Mother Nature taking away what she has given to us – life itself.
"People used to think their bodies belonged to the ground and now these bones will be washed in to the sea. It is a fantastic opportunity to link together the natural erosion affecting us and our own past."
The discovery of the bones has sparked significant interest, with two national TV crews turning up to film the medieval remains from the foot of the cliff.