A woman is being hunted by police after she grabbed a baby's throat in Boots and said to the mother: "That baby would rather be dead."
CCTV footage reveals the chilling encounter as the woman dressed in a poncho walks up to the mother and her one-year-old son in a pushchair in The Strand branch in Westminster.
Initially the mother thought the woman was just going to look at her child and admire him.
But when she saw the suspect grab his throat she grabbed her hand to prevent her continuing the assault.
She then uttered the words "That baby would rather be dead" before being escorted off the premises by a security guard.
The baby was not injured because of the mother's quick response but police said the mother was traumatised by the assault.
The suspect is described as white, in her early 60s, 5ft 2ins of chubby build with light coloured hair. She has a boil or eye deformity on her face.
She wore a deer stalker hat and a white, red and grey stripped poncho top with a brown handbag and black boots.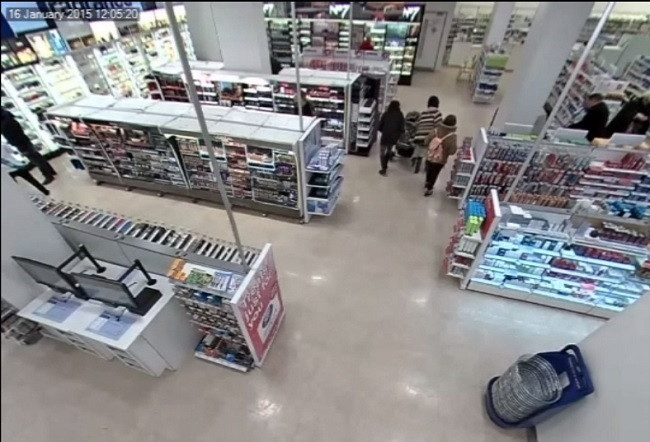 Anyone who witnessed the incident is asked to call 101 or contact Crimestoppers anonymously on 0800 555 111.