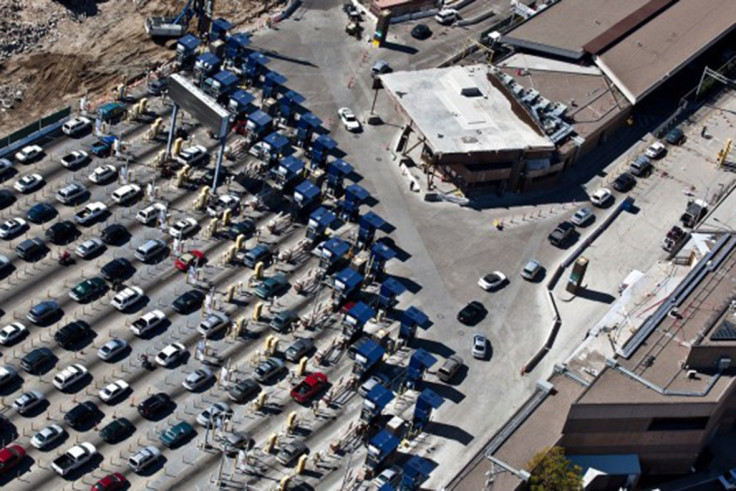 A customs and borders official took sexual favours and cash from undocumented immigrants in exchange for entry into the US, the FBI claimed.
The official, named as 50-year-old Jose Luis Cota, who works on the San Ysidro Port of Entry, was arrested on 7 September for his alleged involvement in allowing two previously deported illegal immigrants to enter the states on multiple occasions and smuggle other people in.
Miriam Elizabeth Juarez-Herrera, 31, was also arrested and charged with smuggling people into the country, while Gilberto Aguilar-Martinez, 31, was charged with assisting with a people-smuggling operation.
Aguilar-Martinez is accused of smuggling undocumented people into the US via the San Ysidro Port of Entry, and bribing Cota with money and sexual favours to allow the pair to carry out their operation.
The FBI alleged large sums of money had been paid into Cota's bank account on four separate occasions – each one suspected to be linked to an incident where people were reportedly smuggled into the country by Juarez-Herrera with help from Aguilar-Martinez.
The four incidents reportedly took place in November 2015, March 2016 and September 2016. Cota is currently on administrative leave from his position at the border.
In a statement to NBC San Diego, US Customs and Border Protection said: "We do not tolerate corruption within our ranks, and we fully cooperate with any criminal or administrative investigations of alleged misconduct by any of our personnel.
"CBP stresses honour and integrity in every aspect of our mission, and the overwhelming majority of CBP employees and officers perform their duties with honour and distinction, working tirelessly every day to keep our country safe."
The three defendants are awaiting a preliminary hearing, expected on 22 September.